Destination: Croatia
Duration: 11 days
Price: on request
We invite you to come discover wonderful Croatian treasures. We will be honored to show you the breathtaking beauty of Croatia and most beautiful Croatian attractions, unspoiled nature, crystal clear sea, warm hospitality of Croatian people, superb cuisine, interesting traditions and learn more about its fascinating history and culture.

Day 1 Arrival to Zagreb: Welcome to Croatia!
Arrival to Zagreb airport where you will be met by your driver for private transfer to a hotel located in the very center of Zagreb. We wish you a warm welcome to Croatia.
Day 2: Zagreb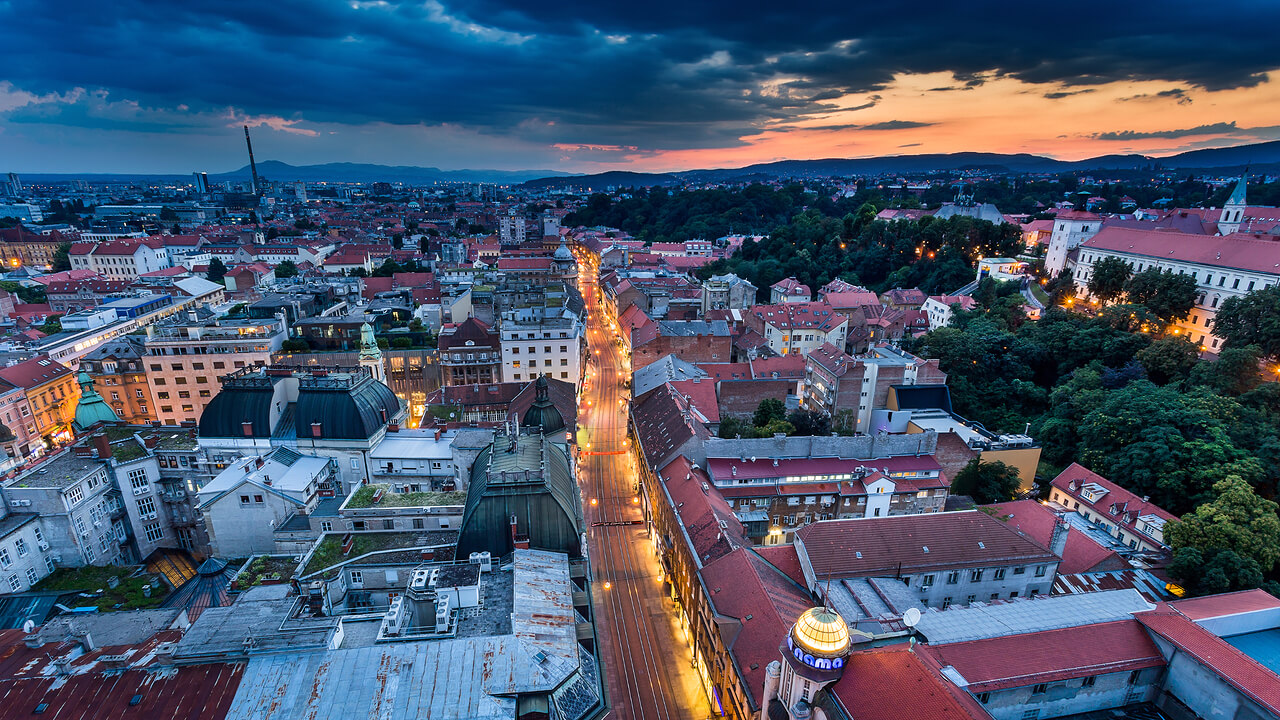 Discover Zagreb (a little treasure trove of European culture and civilization) through the eyes of your local private guide. This tour gives you an overview of all the main attractions of Zagreb. Starting at Ban Jelačić Square (main Zagreb square), it includes St. Stephen's Cathedral (biggest church in Croatia), open market Dolac, Stone Gate, Parliament and Government House, St. Mark's Church with its multi-coloured roof, St. Catherine's Church, Lotrščak Tower and vibrant Tkalčićeva street with many charming cafes. Besides the main sights, we will show you few hidden corners to spice things up. Enjoy the atmosphere of the city of million hearts.
Day 3: Zagreb – Hum – Motovun – Opatija – Zagreb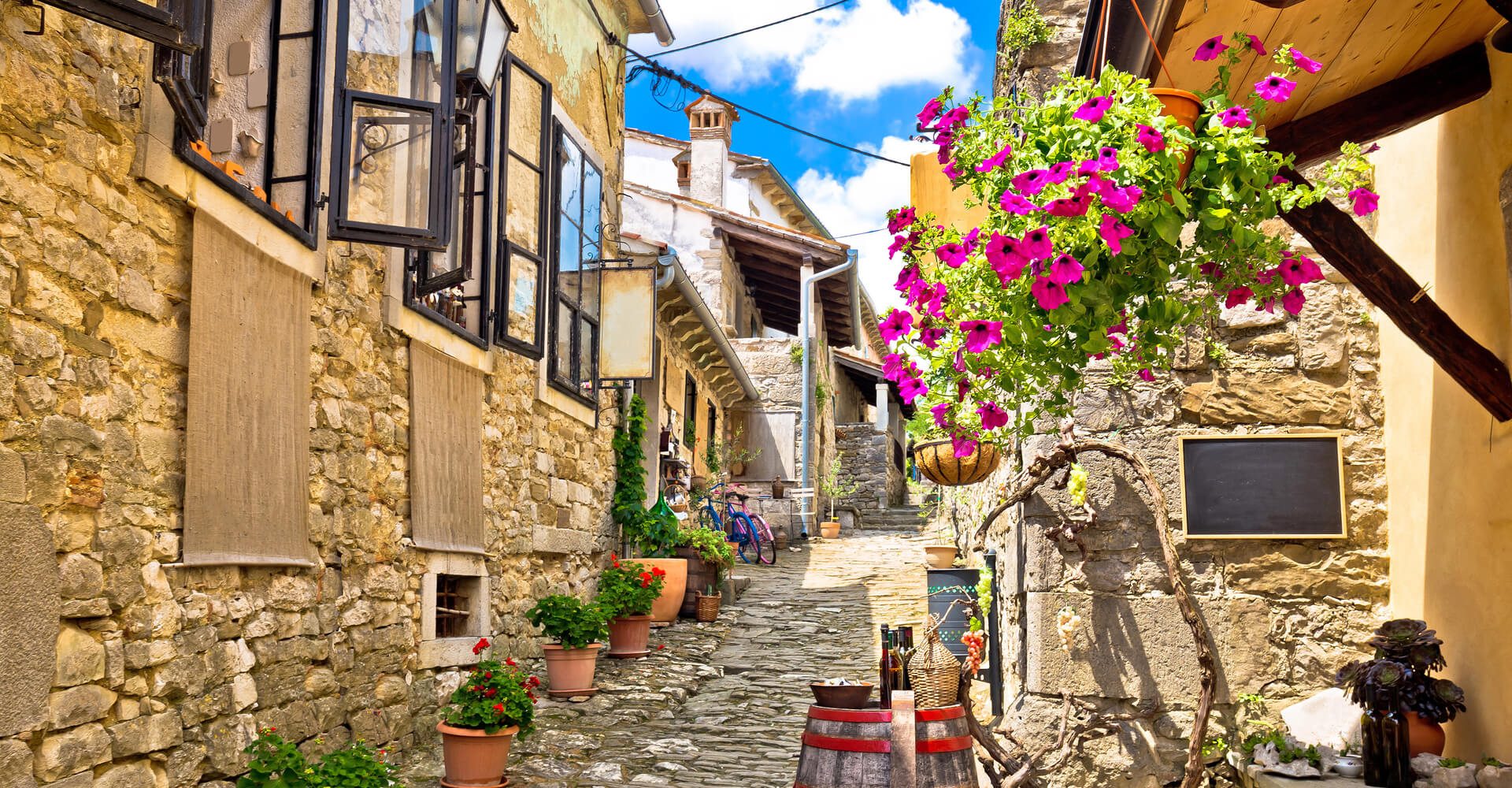 Depart in the morning hours towards Hum, officially the smallest town in the world. With only 18 houses, surrounded by walls and gates, guarding the ancient Croatian secrets, this little place preserves the medieval atmosphere. Afterwards head to Motovun, the most famous medieval town in Istria region famous for its Film Festival. It is a fortified town on the top of the mountain, overlooking splendid Mirna River Valley. If you want, you can enjoy a local dish in the restaurant, where is a replica of largest white truffle in the world (certified by Guinness) is exposed. Visit Opatija, a charming town that will thrill you with its distinctive architecture that evokes the times that are long gone by, but whose traces are still present at every turn. The town's historic and modern hotels and villas surrounded by perfectly manicured parks and fountains, still today exude the 19th-century aristocratic charm. Return to Zagreb.
Day 4: Zagreb –Plitvice – Zadar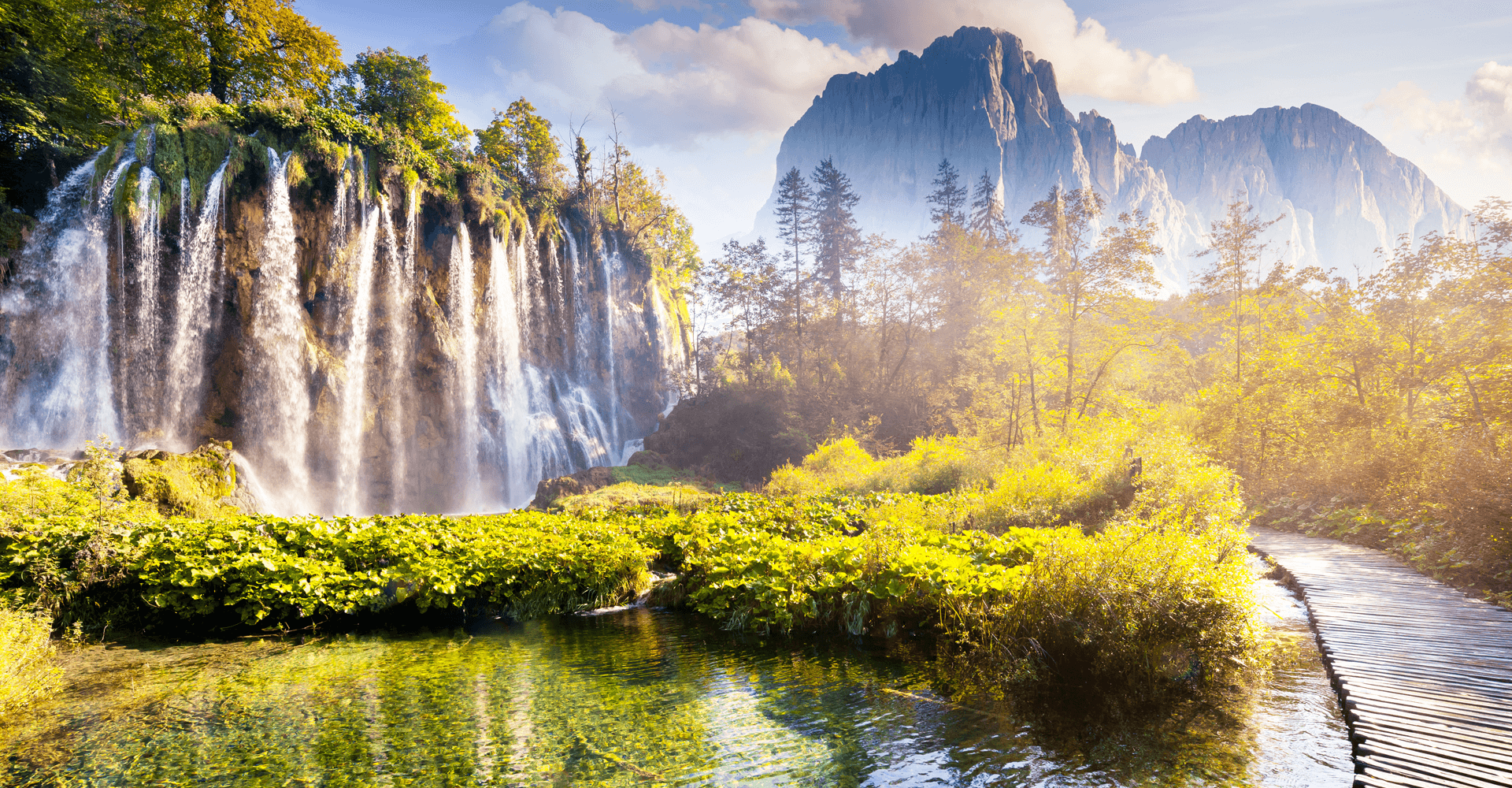 Morning departure to Plitvice National Park. On your way to the National park, you will visit Open air museum of Homeland War (1991.-1995.). In a while, we stop again to see an overture for the Lakes – Rastoke watermill village. This settlement was created on the junction of two rivers providing force for various watermills. Arrival to Plitvice National Park. Admire the beautiful masterpiece of nature which is on UNESCO World Heritage list since 1979. About 1.2 million visitors come to enjoy and marvel at this natural wonder every year. The magic of its 16 lakes and hundreds of waterfalls is breathtaking.We can proudly say that Plitvice is one of the true highlights of all our tours in Croatia. Arrival to Zadar in the late afternoon.

Day 5: Zadar – Šibenik – Zadar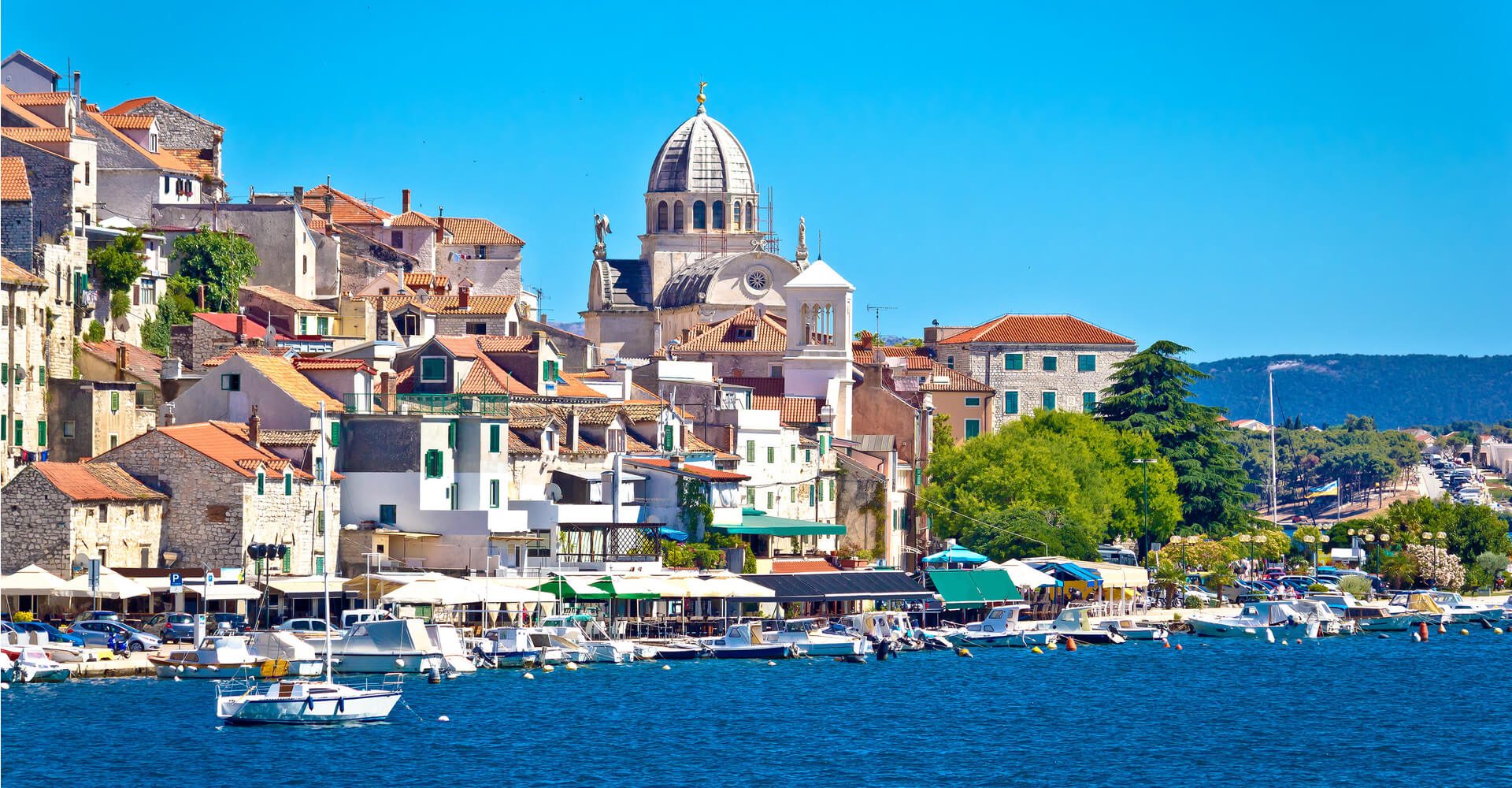 Discover the city of Zadar with your private local guide. In every corner of the city you will see rich heritage of world importance: Roman Forum, St. Donatus' Church, the reconstructed Romanesque St. Grisigono's Church, St. Mary's bell tower, St. Anastasia's Cathedral as well as the mighty fortification walls with first class Seafarer's and land gates. Continue your trip to Šibenik. Šibenik's Old Town is a typical Mediterranean medieval city, with a warren of pedestrianized alleyways and piazzas overlooked by green-shuttered stone houses. One of the things not to be missed in Šibenik is Šibenik's cathedral St. Jakov cathedral, (an important architectural Renaissance building in Croatia that is listed by Unesco world heritage). After sightseeing, we drive back to Zadar.
Day 6: Zadar – Trogir – Split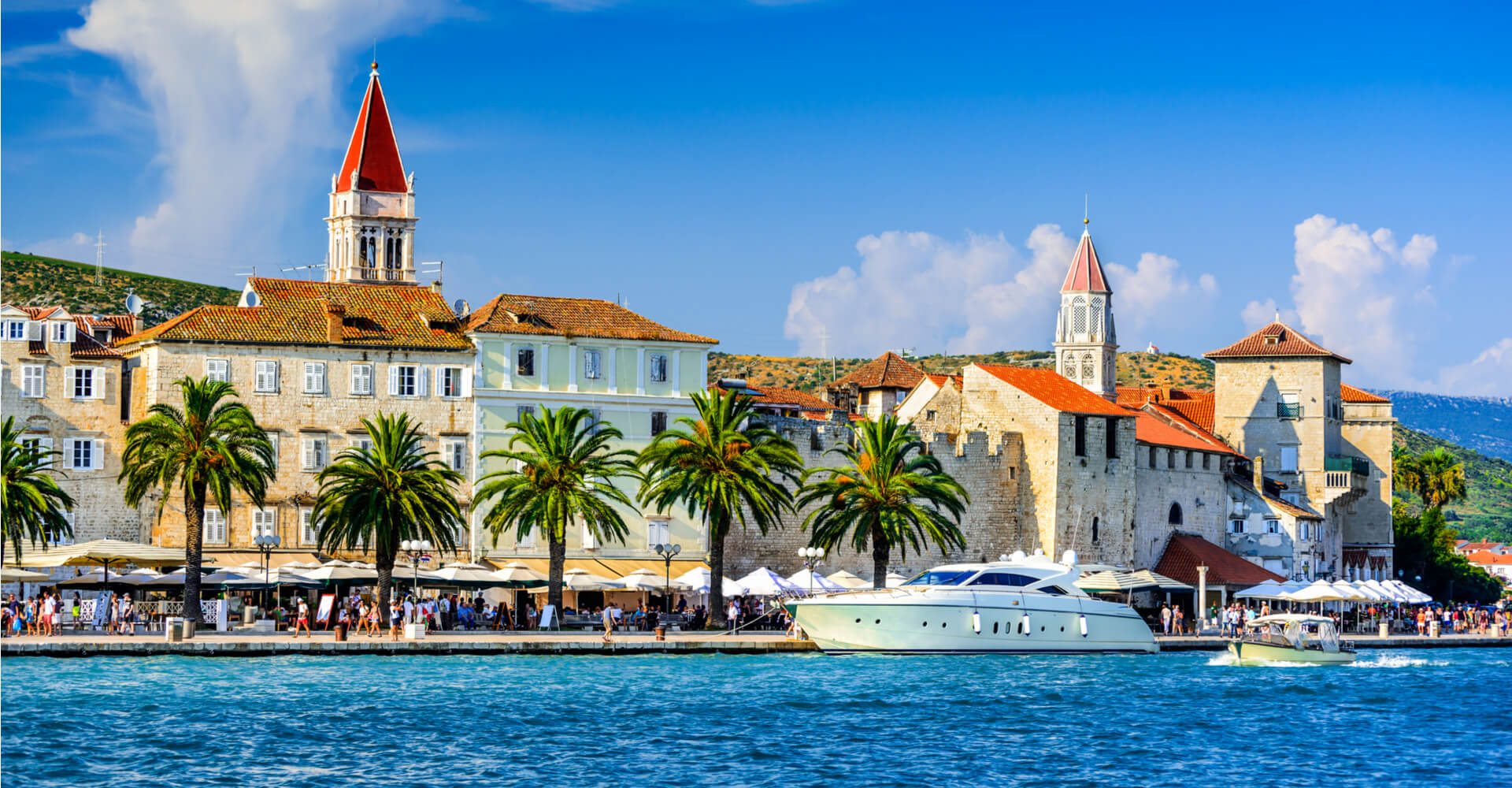 Visit the historic stone city of Trogir, Unesco Heritage site. The orthogonal street plan dates back to the Hellenistic period and it was embellished by successive rulers with much fine public and domestic buildings and fortifications. Its beautiful Romanesque churches are complemented by the outstanding Renaissance and Baroque buildings from the Venetian period. Visit the Cathedral of St. Lawrence (St. Lovre), famous for Radovan's portal and beautiful Kamerlengo Tower. Arrival to Split in the afternoon hours.
Day 7: Split – Hvar- Split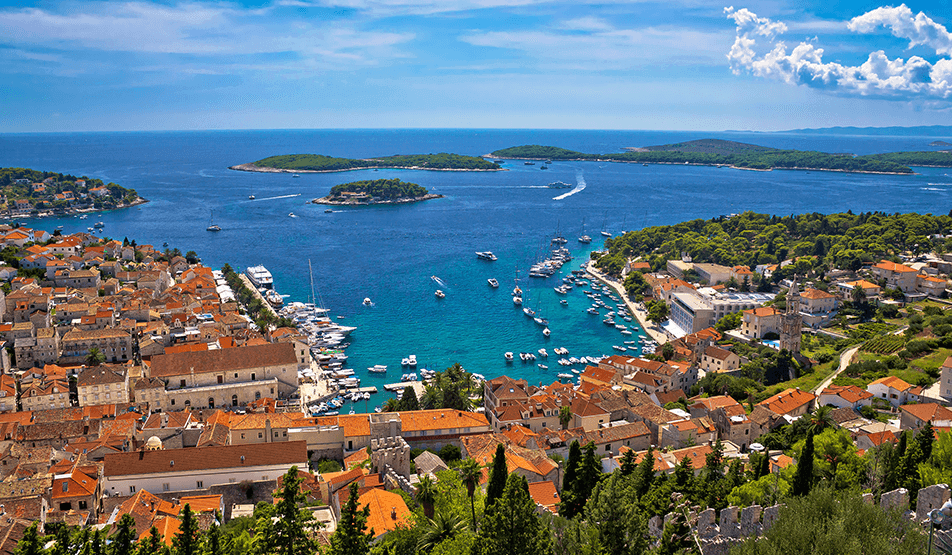 Leave to Hvar in the morning hours. The island of Hvar is known as the sunniest island in the Adriatic. Blessed with 2724 hours of sunshine every year, the lavender island of Hvar is also called 'Croatian Madeira'. Take a ferry from Split to Stari Grad. Continue to Hvar, one of the most beautiful harbors in the world, and a rich cultural heritage as well. Its seven-century old walls still survive, as well as many 15th-17thC Venetian era noble houses and public buildings. The easy walk around the town to discover its many charms is a delight. After enjoying Hvar town and maybe having a drink at one of its famous cafes, it's time to return to Split.
Day 8: Split – Ston – Dubrovnik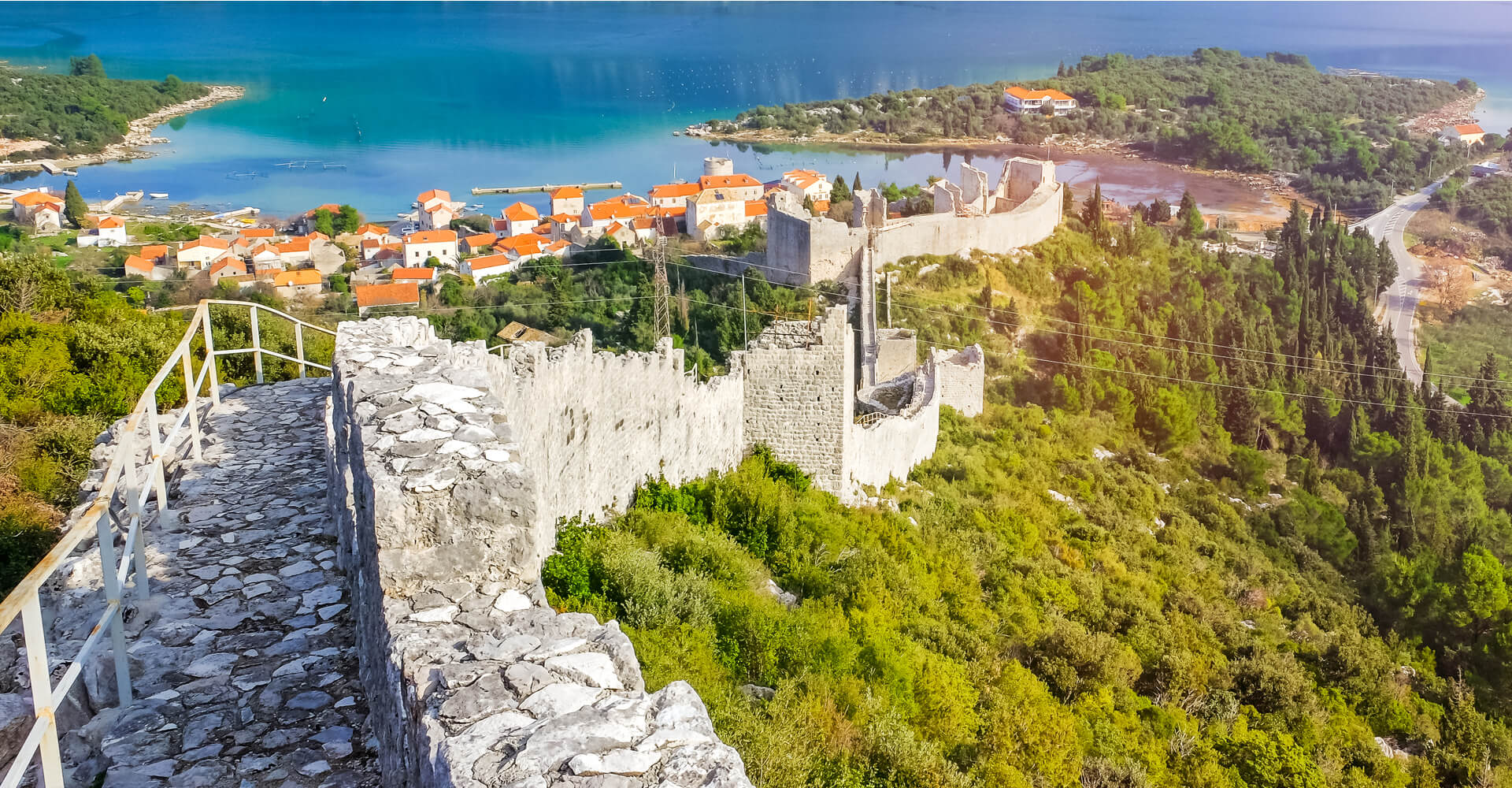 Your Croatian adventure continues discovering the Croatian coast driving from Split to Dubrovnik. We will stop in Ston, the Pelješac town closest to the mainland. Ston's obvious draw is the 5km (3-mile) 14th-century defensive wall that stretches above the town from both sides and forms a horseshoe above it in the hills. Ston is famous for oyster and mussel beds and restaurants that serve fabulous versions of these shellfish. Arrival to Dubrovnik in the afternoon.
Day 9: Dubrovnik – Cavtat – Konavle – Dubrovnik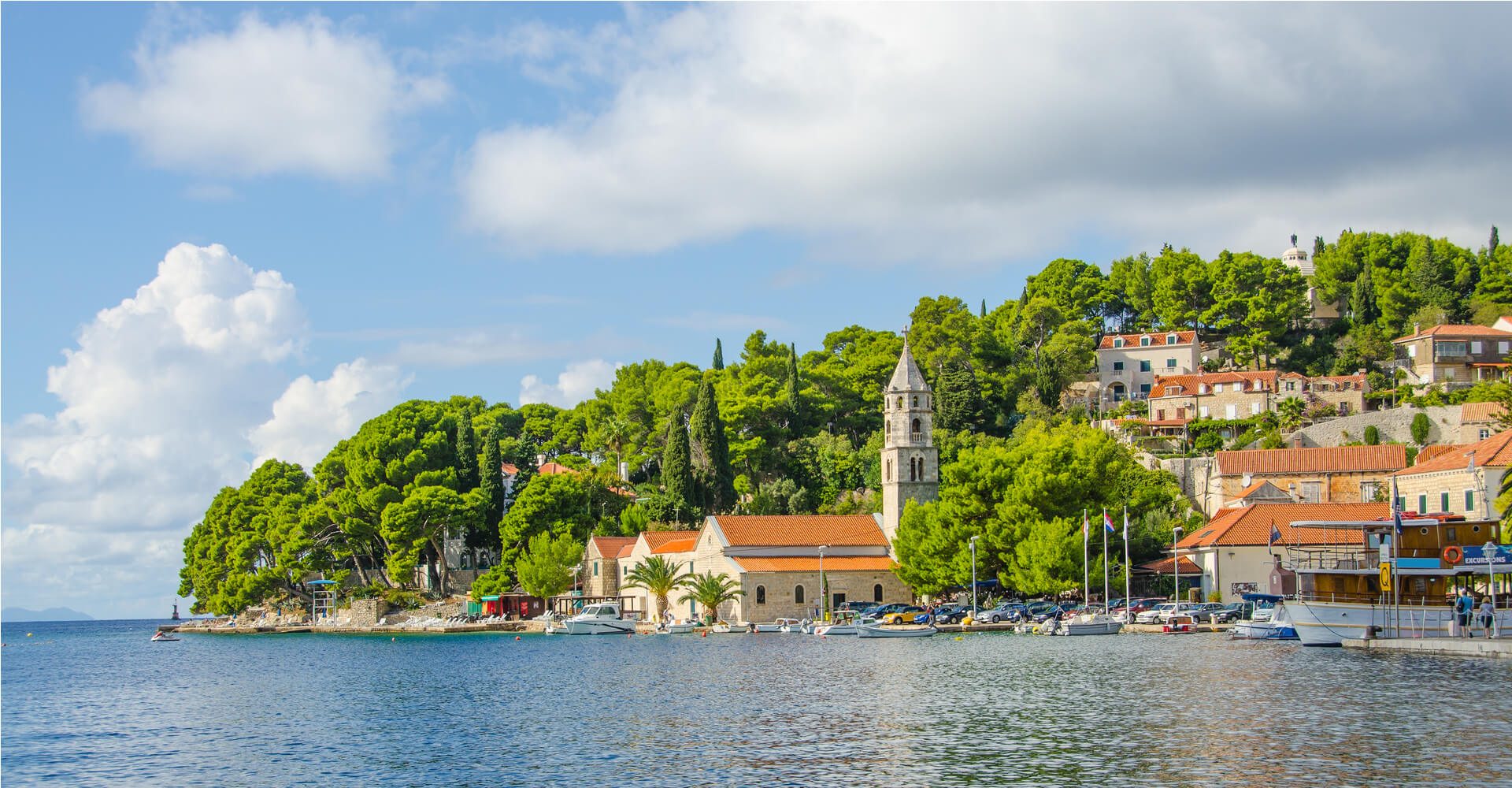 Discover beautiful sights of old town Dubrovnik like Rector's Palace, Sponza Palace, Cathedral of Our Lady, Church of St. Vlaho, Franciscan Monastery, one of Europe's oldest synagogues, and many more of the incredible attractions Dubrovnik offers. After sightseeing, we will drive towards the South, to the picturesque Cavtat town and a very traditional region called Konavle. Try some local specialties in one of the authentic restaurants of Konavle region. After discovering the beauties of Konavle we drive back to Dubrovnik.


Day 10: Day at leisure in Dubrovnik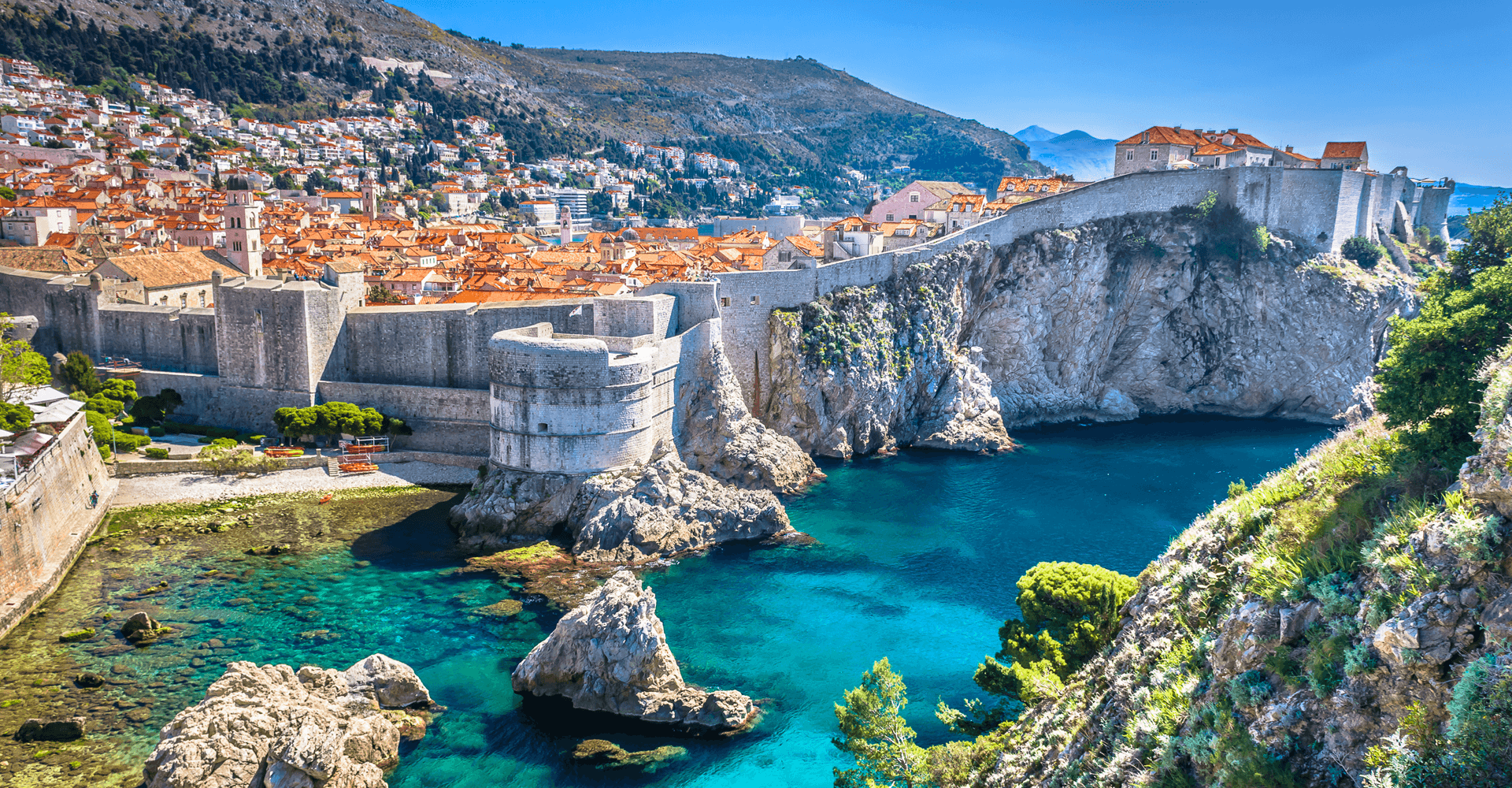 Leisure time to explore the maze of charming medieval back streets, relaxing at one of the street's many outdoor cafes or enjoying on some of its beautiful beaches. In the evening try some local specialties as you share travel memories and toast new friends.
Day 11: Departure from Dubrovnik
Today is the last day of our tour. No better place to end your travel than Dubrovnik – this romantic city leaves none indifferent and always wanting to return.Your guide and driver will take you to Dubrovnik airport where you will be expecting your flight back home. We wish you a safe journey! We hope that you will keep in your hearts beautiful memories on your tour that helped you to discover the highlights of Croatia and we also hope you will remember these days spent with us. Doviđenja and see you again soon!