Unlike other cities along the Adriatic coast, which were established by Greeks, Illyrians and Romans, Šibenik was founded by Croats. And it is the oldest native Croatian town on the eastern shores of the Adriatic.
The central church in Šibenik, the Cathedral of St. Jacob, is on the UNESCO World Heritage list and several architects were needed to build it between 1431 and 1536. The cathedral is made completely in stone and has both Gothic and in Renaissance style.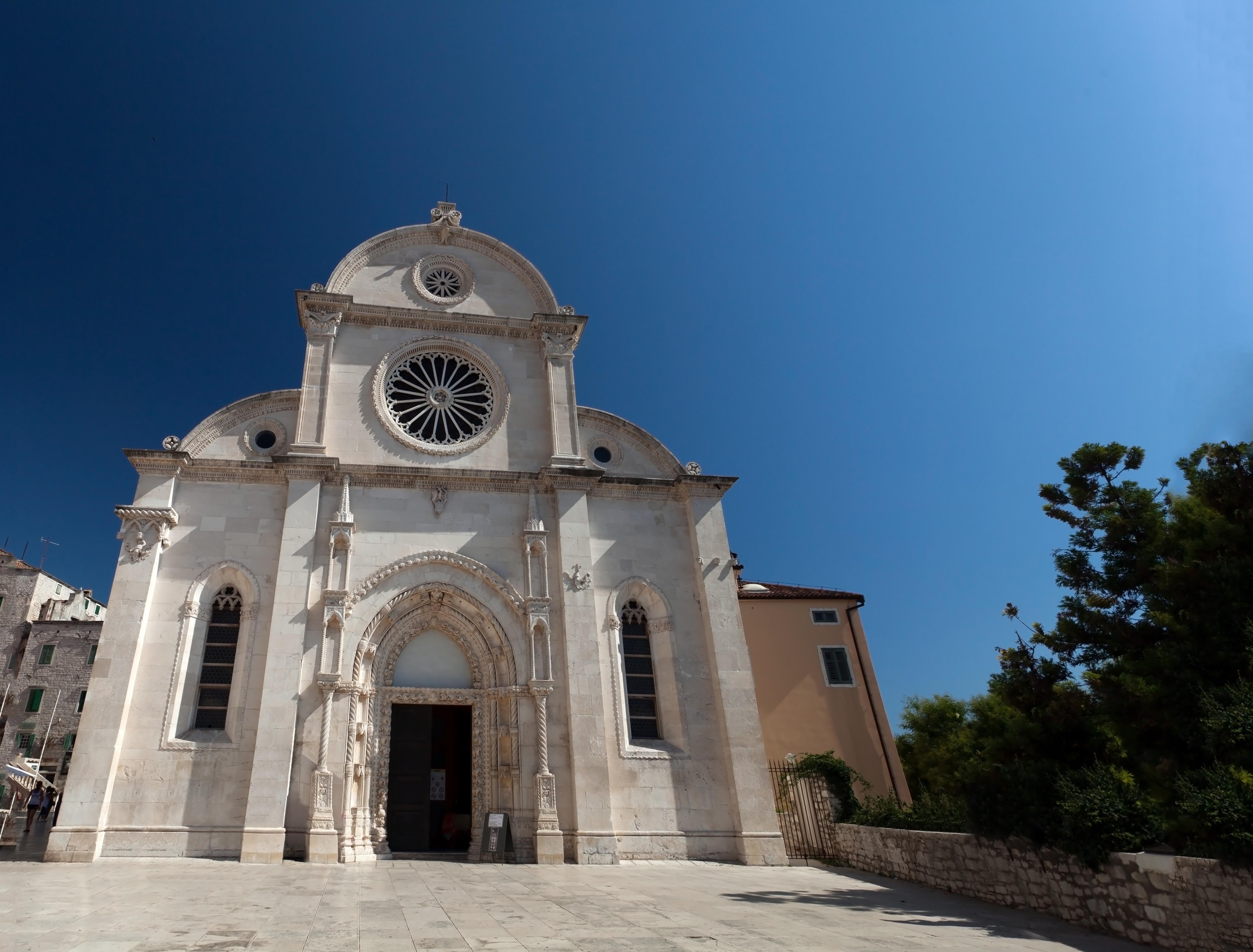 Entrance of St. Jacob Cathedral, all made of stone, in the town of Šibenik, Croatia
In the city there are four fortresses, each of whom provides spectacular view of the city, sea and nearby islands. Fortresses used to protect the city from invasions but nowadays serve only as a tourist sightseeing giving us unique views.
Only 18km north of the city is the Krka National Park which, like the famous Plitvice Lakes National Park, has a beautiful nature. The park is full of waterfalls, lakes and has an exuberant flora and fauna. One thing that differentiates both of the parks is that in Krka is allowed to swim in some specific areas of the lakes, making the experience even more memorable. To make an online sightseeing in the park just click here.
Šibenik has a Mediterranean climate, with mild, humid winters and hot, dry summers. January and February are the coldest months; July and August are the hottest months. Now that you know a little more about this beautiful Dalmatian town just choose the best time of year and to pack your bags. We will be waiting for you.