The city of Split is the second largest in Croatia and the most important in the region of Dalmatia. Situated on a small peninsula on the eastern shore of the Adriatic Sea, the city is at the foot of Kozjak and Mosor mountains and is fulfilled with history.
The most visited and most impressive place of the city is Diocletian's Palace, made of a white stone coming from a nearby island, the island of Brač, and which was also used in the construction of the White House in the US. In the construction of Diocletian's Palace there is a residence, a dynastic temple and a mausoleum.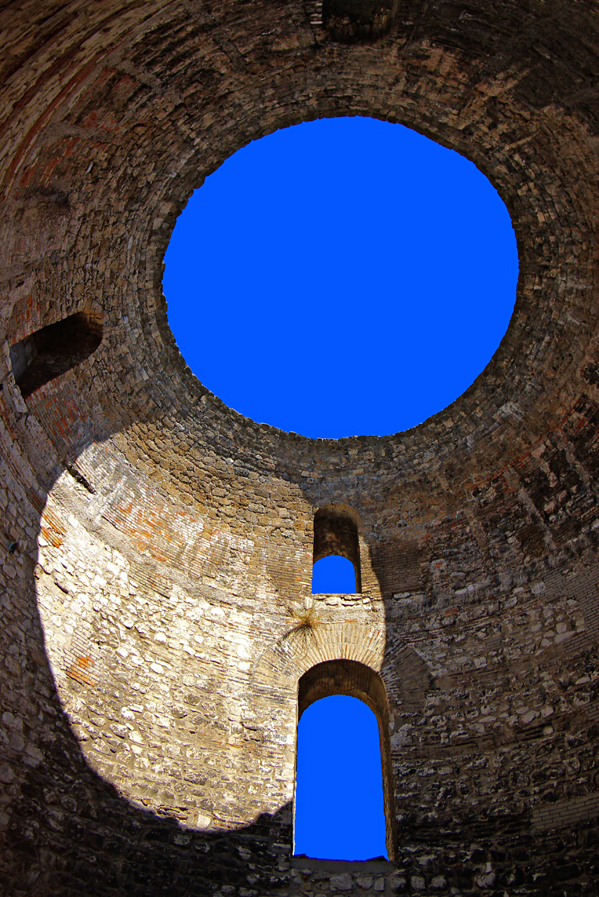 Split surprises us at every turn. In places with good acoustics, like this, the klapa groups present themselves making the atmosphere even more wonderful.
Today the inside part of the palace has several houses, shops, restaurants and bars, imposing the new to the secular.
When visiting the city allow yourself to get lost through the alleys of the Palace and you may have the good fortune to find a group of men, usually dressed more formally, that usually are in places with good acoustics and cherish visitors with wonderful music. These groups are characteristic of the region of Dalmatia and they are called klapa, which can be translated as "a group of friends." The appreciation for this kind of music is so big that it was even recognized in 2012 as Intangible Cultural Heritage of Humanity by UNESCO.
When it comes to history Split passed by several governments before becoming, finally  part of Croatia. Since its foundation the city was ruled by Rome, the Byzantine Empire and, intermittently, the Croatian and Hungarian nobility. In 1420, the Republic of Venice took control of the city, but lost in 1797 to Austria-Hungary. In the period 1806-1813, the city was under Napoleonic control. After World War Split became the most important port in Yugoslavia and it was only after the end of World War II the city became definitely Croatian territory.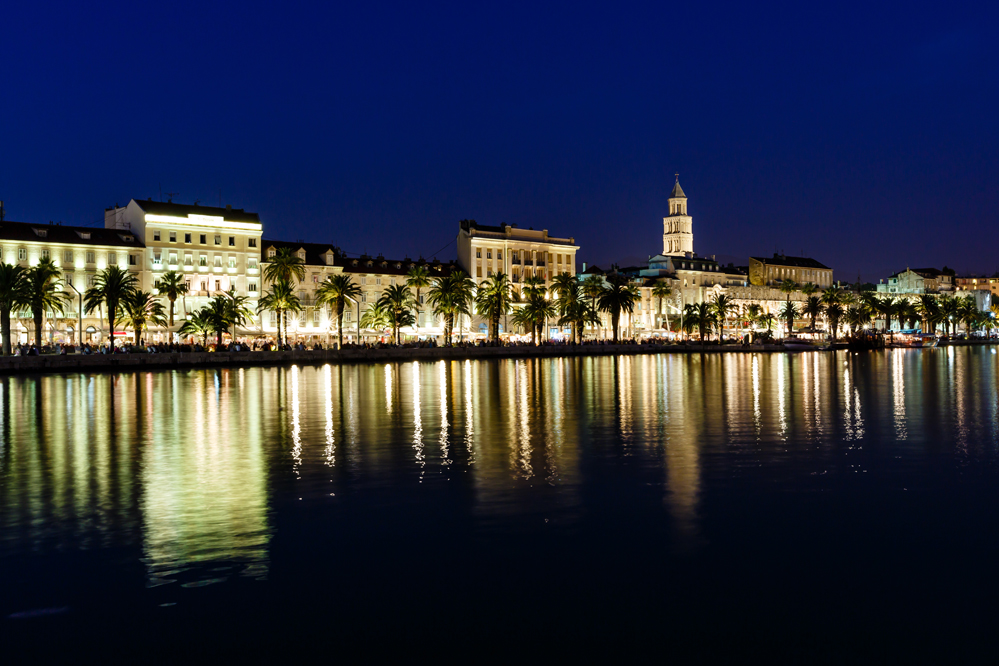 Split at night
These historic facts make the city what it is today, a mixture of tradition and modernity. To complete, such a rich history gets united with the natural beauty of the Adriatic Sea making the city a perfect destination for everybody. Come visit this beautiful city on the Croatian coast! Kamauf Tours has several tours for those who want to visit the city of Split, you can find them here. Send us an email with your ideas and we will be happy to find you the trip that bests suits your wishes.