The trendy island of Hvar, lies on the coast of Dalmatia, in southern Croatia. The island is famous since the antique because of its important strategic and nautical position, the rich of the various historical periods, the culture and natural monuments and the literature.
To get to Hvar the best option is to leave from Split and take a catamaran/ferry to the island. The main site of the island is the town of Hvar, but for those arriving by car, can also be interesting to stroll around Stari Grad, Jelsa and Sucuraj.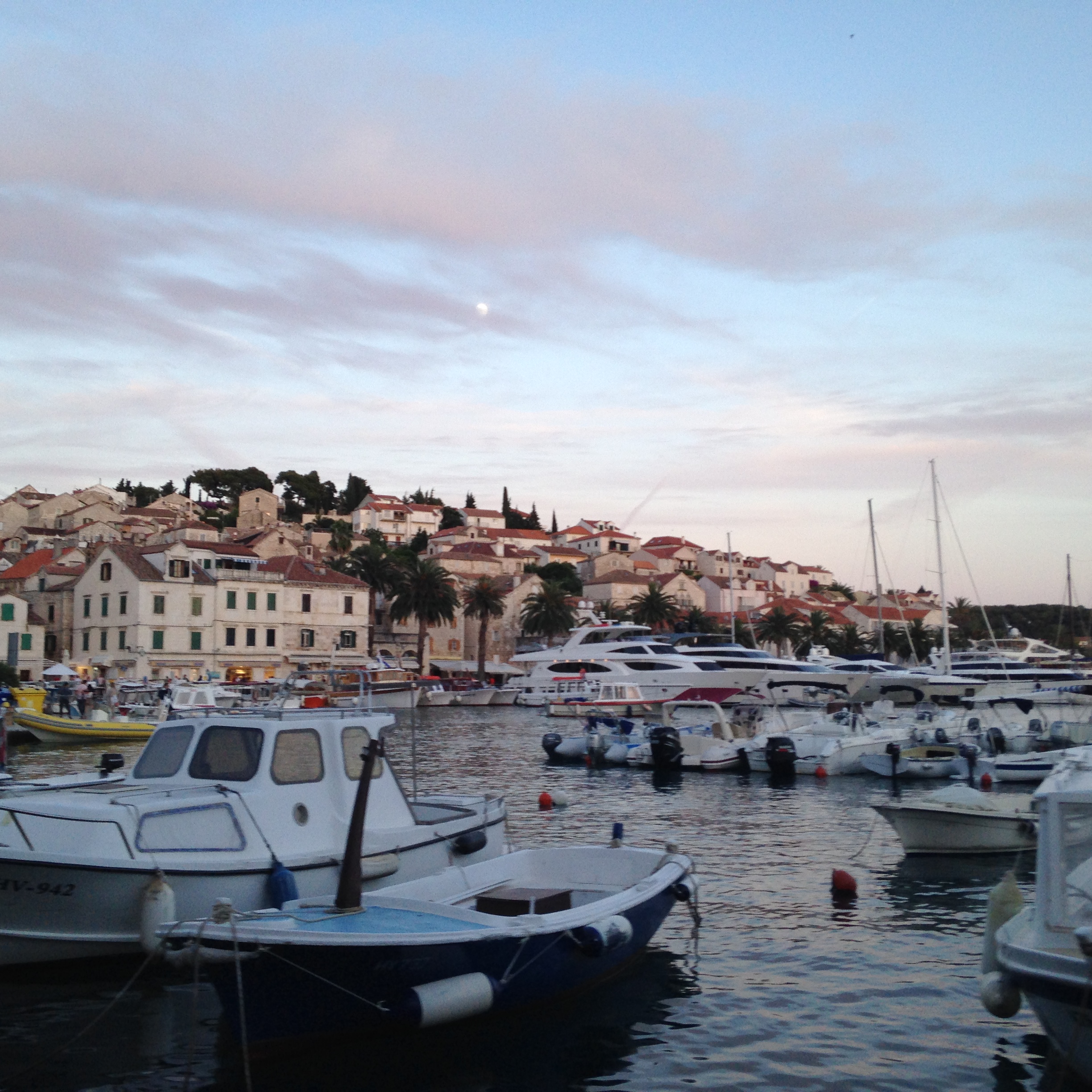 Sunset in Hvar.
The town of Hvar is a delight and despite being super known for the parties and been named the Croatian Ibiza, it can actually satisfiy the most varied audiences.
For families and those who are not looking for parties the island can also be amazing. You can enjoy the beach and take a dip in the Adriatic that in this region is even more crystal blue; you may also enjoy the myriad of dining options with a variety of local delicacies and of course explore the city's narrow streets.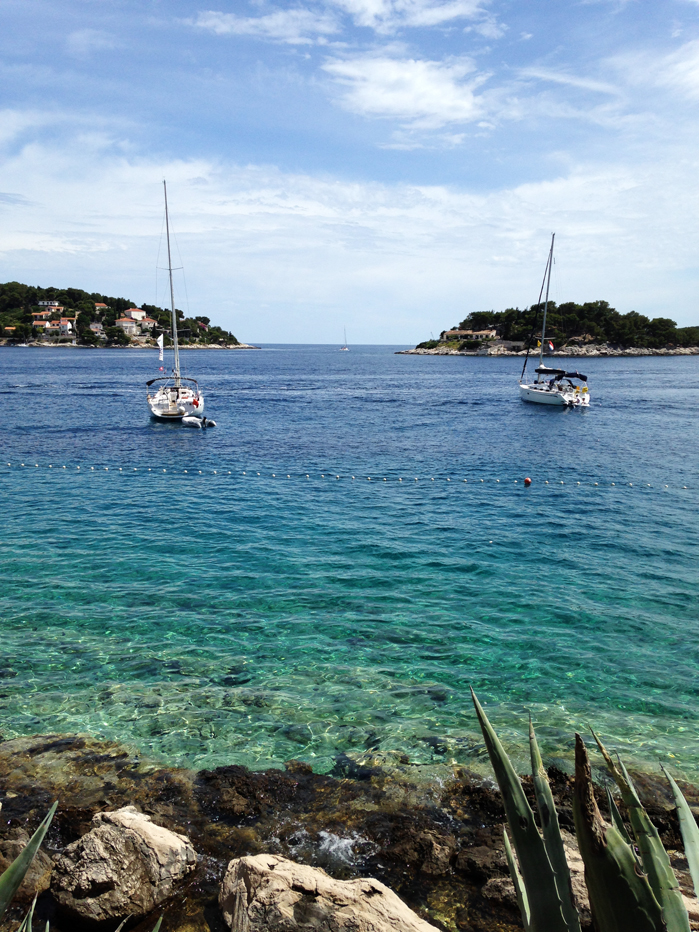 The sea is even more blue and crystal, in the island of the Adriatic.
For those who want party all day the Hula-Hula bar is a good option. They offer chairs for those who want to sunbathe, have some inflatable toys in the sea and of course, music and drinks all the time.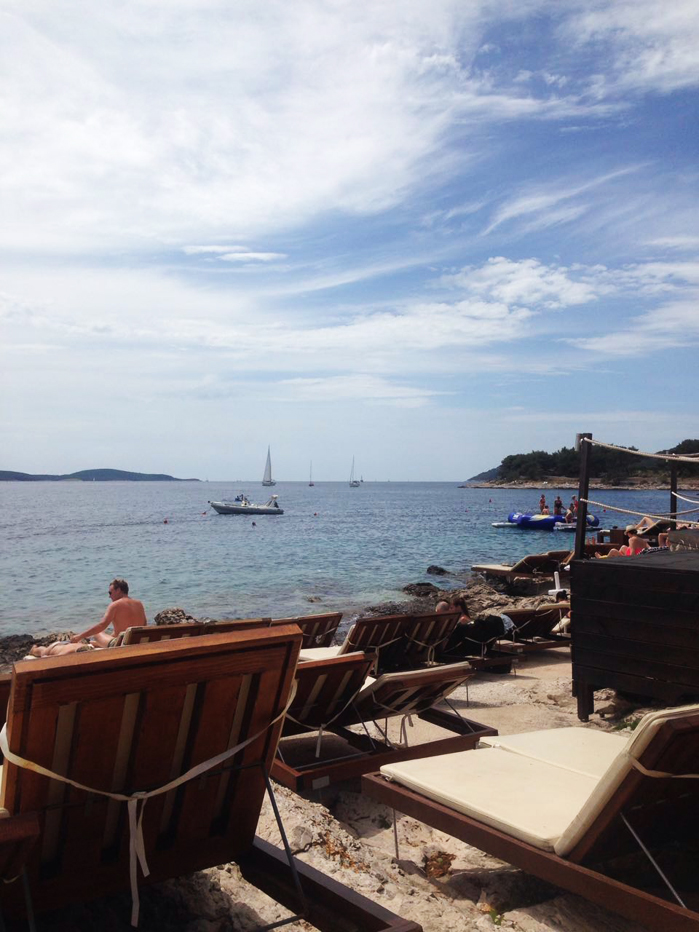 Hula Hula bar, in Hvar.
Another very famous site is the Kiva bar that is right next to the city center and is the point known for the drinks to start and end the night.
Getting lost in the city's narrow streets is the best way to explore it, every corner you may be surprised by a new restaurant, local shop or bar.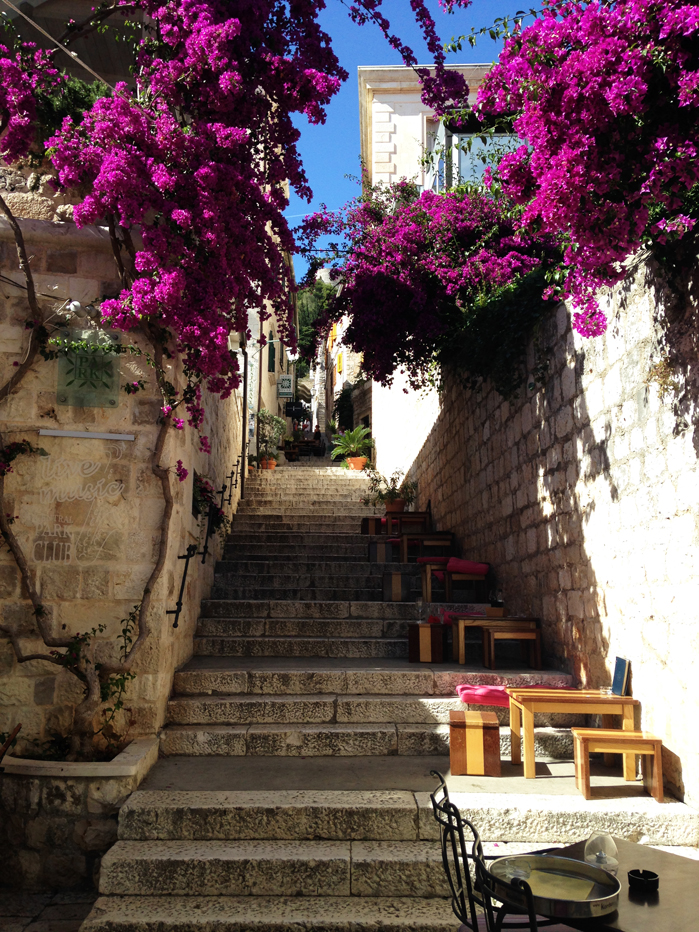 The beauties of Hvar, Croatia.
It is also worth climb to the city fortress that has one of the most beautiful views of the island. From there you can see the harbor, the architecture in stone of the town and the less touristic area of the island, full of local houses.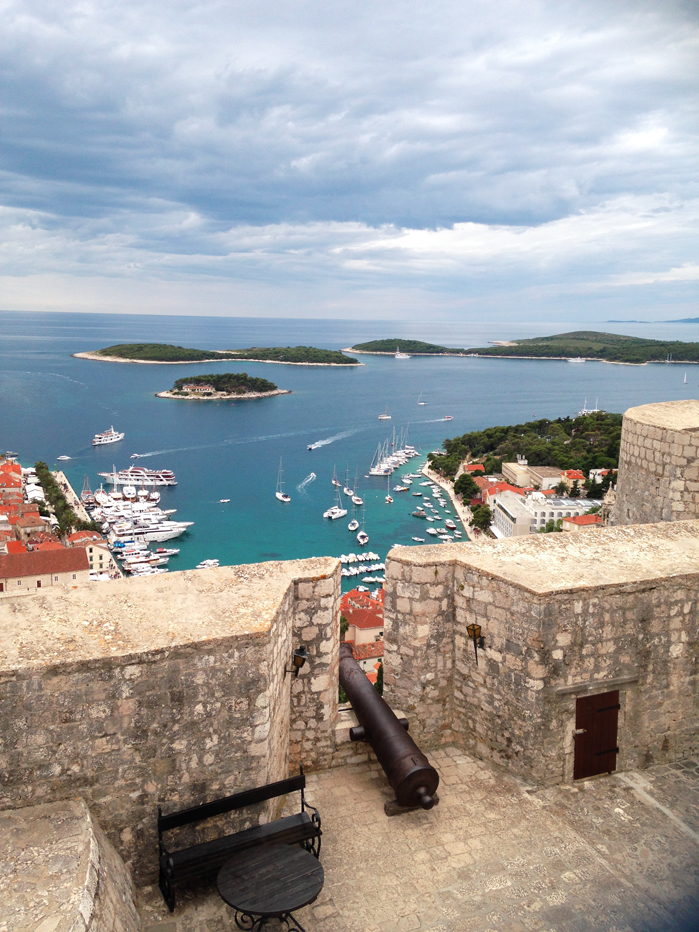 The fortress view is really worth it.
Hvar is one of those places that live in our imagination as an island of dreams: it has a beautiful architecture, the food is wonderful, the scenery is stunning and you can enjoy on your way.

There are also many boat trips that go to the Blue Cave and many others beautiful locations. Got excited to visit the island? Contact us; we will love to show you this piece of paradise 😉