Many people ask when is the best time to visit Croatia and we always answer that depends on what you would like to visit, experience and the type of climate you prefer when you visit a new place. In this post we will give some tips and information on what to do, see and visit in Croatia during the months of January, February and March.
During the first months of the year, generally in Europe, the temperatures are very low; after all, it is winter here. In coastal cities such as Dubrovnik, Split and Zadar the maximum temperature can reach 13° and the minimum 0°, while in Zagreb region temperatures may even be negative. But do not forget that in the coastal region there is a very famous wind called "bura", known for its strength, which is able to close roads and paralyze traffic. Therefore, even if the temperatures are not considered as low, if it is windy, get ready for the cold.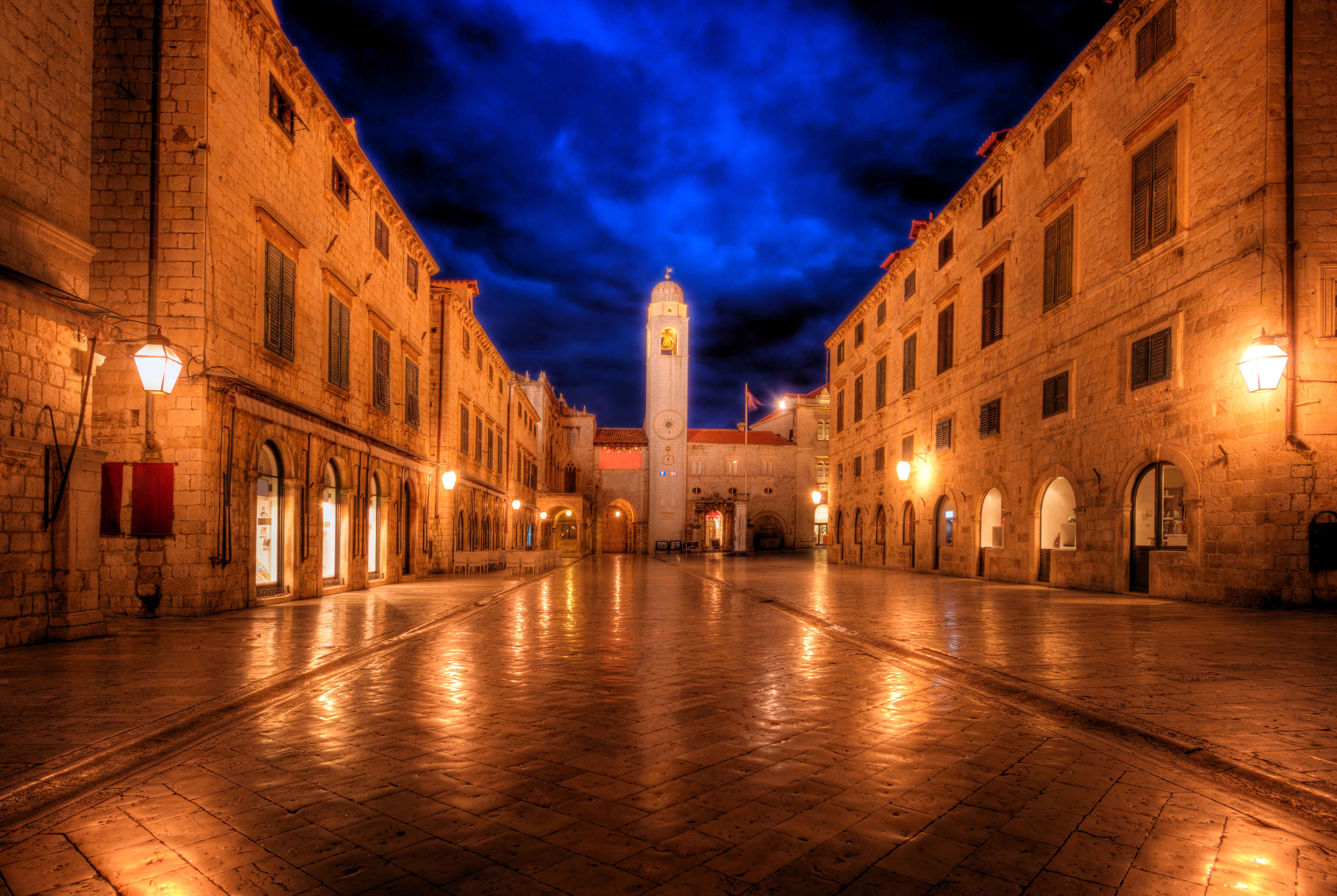 Stradun in the medieval city of Dubrovnik in Croatia. In front the Bell Tower.
For those who like to travel on the winter, it's a great idea to visit the most famous sights this time of year is a good the of the country, after all, the number of tourists falls a lot and is much easier to explore some cities like Dubrovnik and Split. The entertainment options, restaurants and bars will also be lower, but you can always find open places.
The national parks like the Plitvice Lakes and Krka also change during the winter, being transformed into real fairy tales. Trakošćan Castle, near the city of Zagreb, also undergoes a transformation during low temperatures.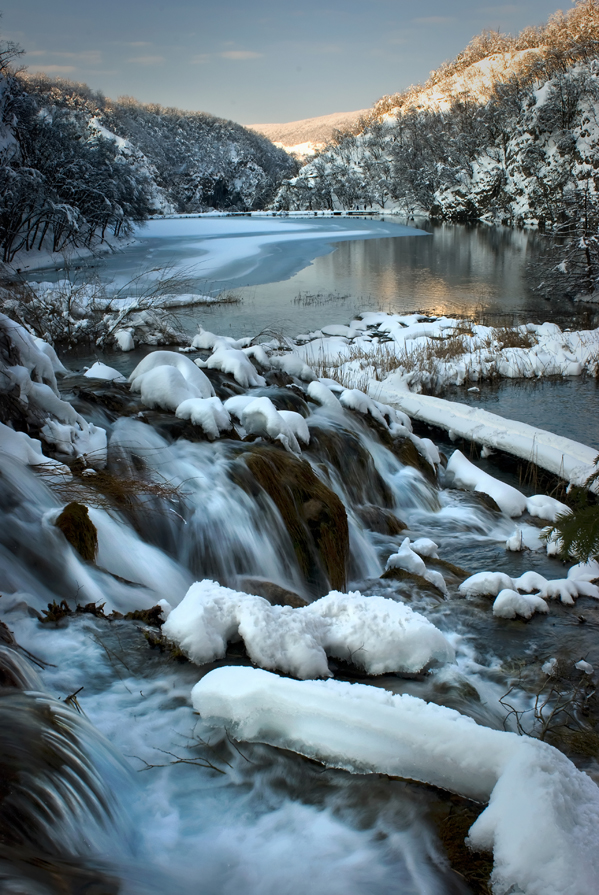 The wonderful Plitvice Lakes National Park in Croatia, is transformed during the winter.
During the winter you can enjoy attractions that exist only at this time of year as skiing, snowboarding, sledding in the snow, ice skating and more. You can check out more about the activities and winter attractions in these posts here and here.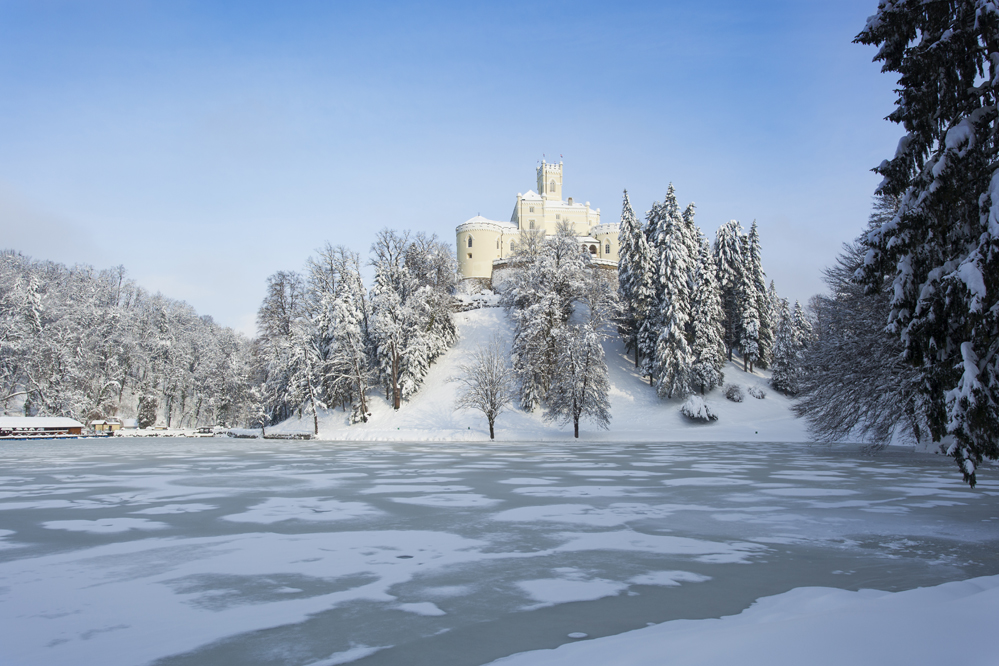 The charming Trakošćan Castle is even more beautiful during the winter.
The local cuisine also follows the seasons, so if you visit Croatia during the winter and during the summer, will be able to experience completely different national delicacies.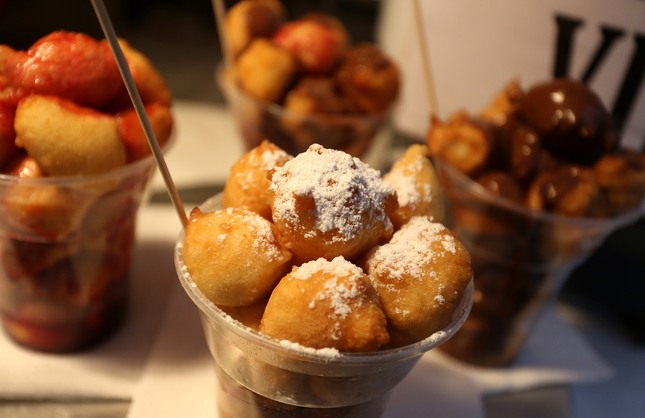 The famous fritule are super traditional during the Advent in Zagreb.
Photo: Vecernij.hr
Overall, at the end of March, with the arrival of spring temperatures begin to get higher and some flowers begin to sprout, announcing the end of winter. So, are you a fan of the winter and lower temperatures? So come enjoy this magical season with us!