We have to admit that sometimes the weather in Croatia is very far from the summer images we are used to see in magazines and websites. With the seasonal changes and the arrive of Winter, several transformations take place in the country. The menus of the restaurants are fullfield with heavier dishes that help to face the cold outside; the frequently drinks become hot chocolate, tea or a good glass of wine and, as expected, some activities and sports also take place only at this time of the year. In this post we will show  you a bit of the winter pleasures.
Skiing / Snowboarding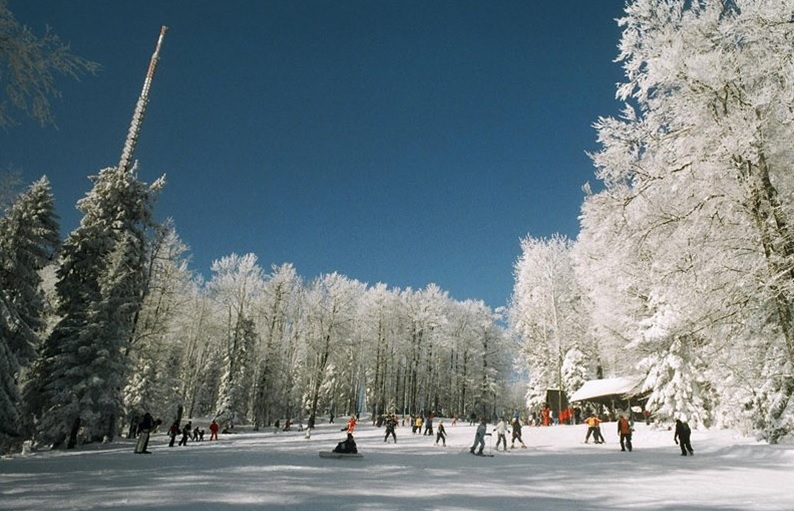 Zagreb is also a great option for those who want to venture into the snow.
Photo: sljeme.hr
One of the most popular sports during the winter season is skiing. Few tourists know but in the Medvednica mountain, in Zagreb, where during the summer you can take long and fresh walks; during the winter, at the top in Sljeme, you can ski and snowboard.
For those without any experience many schools offer lessons and equipment for beginners. Some bordering countries like Austria and Slovenia also offer various locations with ski resorts.
Ice Hockey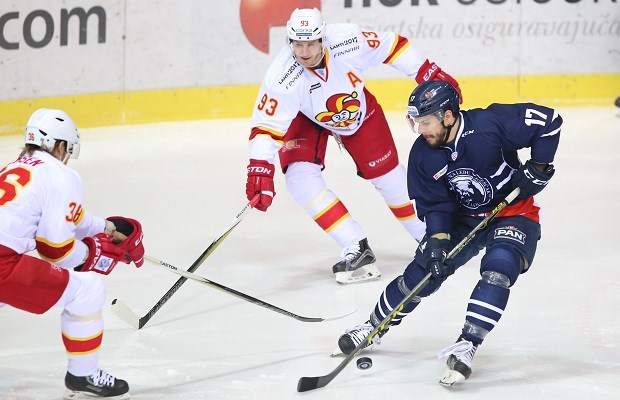 The Medveščak in action.
Photo: medvescak.com
Another interesting attraction are the hockey games on ice. Croatia has now four hockey teams, but only the Medveščak Zagreb (Zagreb Bears), is part of the Continental Hockey League (KHL), considered the most important professional league in Europe and Asia, and the second most important in the world, only behind the NHL, from US and Canada. Competitions generally take place in the months of August to February.
Ice skating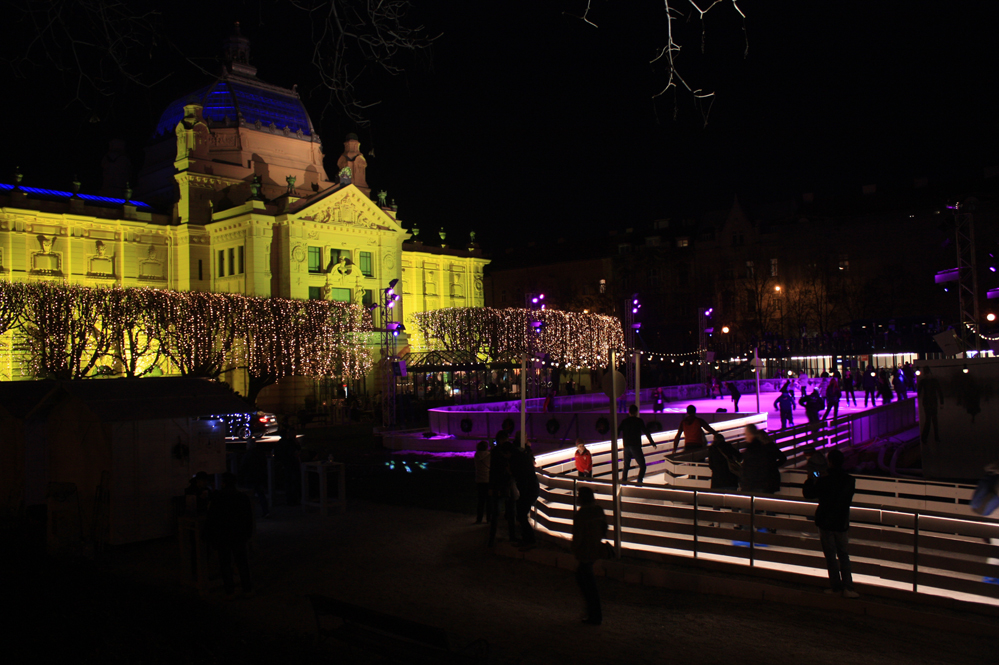 Ice skating is also a nice option for those who are in Zagreb during the Advent.
It is also during the winter that many school sports court turn into ice skating rinks. Guaranteed joy for the kids and for all those who want to venture on the ice skates. The beautiful skating rink in front of the Art Pavilion in Zagreb, works only during the Advent time, which usually happens from late November to early January. But in other locations of the city is possible to ice skate until mid-February, depending on the temperature.
Sled, igloo, snowman…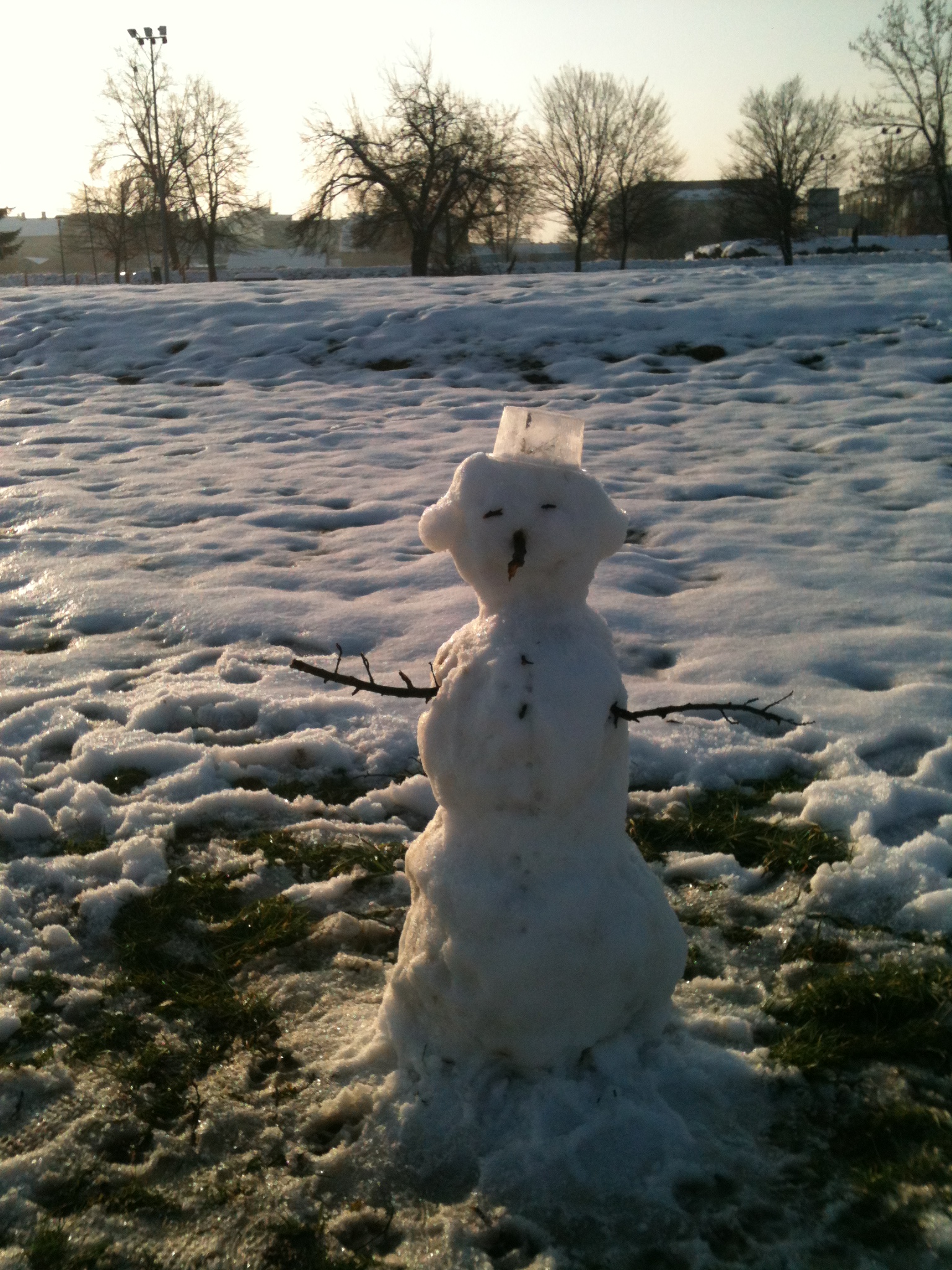 At the drop of the first snowflake the fun begin.
Some of the most simple and inexpensive winter pleasures: slipping with sled in the snow, build an igloo, make a snowmen, construct a fort with an arsenal of snowballs, and so on, the creativity never ends. At the drop of the first snowflakes the kids start to prepare to take the streets and start to play. You can see a lot of different kinds of games, looks like everything is possible and despite the negative temperatures what you will not miss are the smiles and laughter.
So are you already convinced that is worth it visiting Croatia during the winter? Come and enjoy the delights of this magical time of year with us!