The beautiful town of Bled in Slovenia is just 200km from Zagreb, capital of Croatia, and is famous mainly for its natural beauty. Bled is surrounded by the Alps, it has a beautiful lake that bears the same name and also the oldest castle in the country, built in the eleventh century.
From the castle is possible to have one of the most stunning views of the city, after all he is 130 meters above the lake. During the visit to the castle there are several attractions. It is possible to visit the museum of the city, the restaurant and local coffee. Also watch the demonstration of how it used to work the first printing machine created by Gutenberg and if you want, you can help print your own memorial certificate. Be sure to also visit the wine cellar of the castle. There, besides the wine tasting and explanations about the process you can also choose to take home as a souvenir a bottle of local wine sealed by yourself and with certificate. More info about the castle can be found on the official website.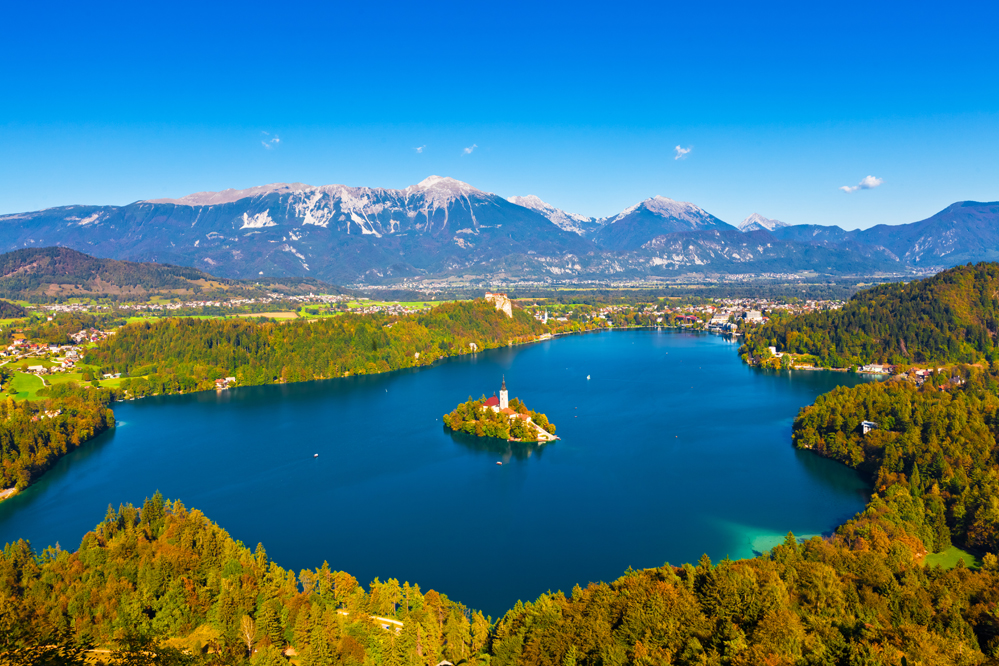 The incredible view of the Lake Bled, in Slovenia.
Right in the middle of Lake Bled there is a natural island that gives an even more charming atmosphere to the region. On this island there is only one large staircase leading to a beautiful little church. In recent years Bled has become an ideal destination for weddings, mainly because this church in the middle of the lake. Tradition tells that when the bride and groom arrive on the island he must carry her in his arms, climbing the 99 steps, both silent. Upon reaching the top he rings the bell of the church and only then can begin the marriage ceremony.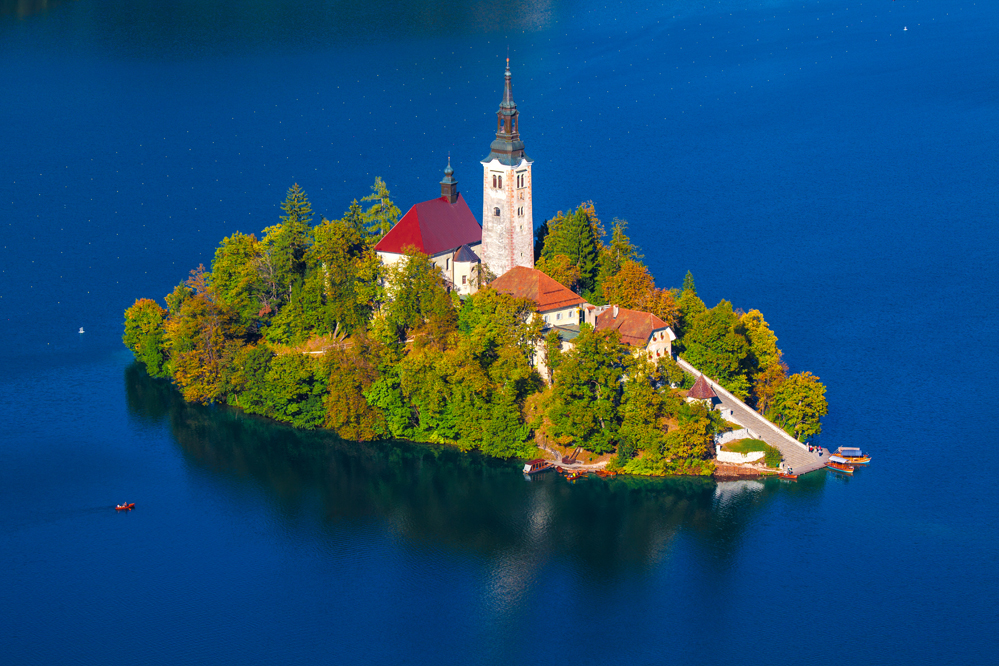 In the middle of the Lake Bled, in Slovenia, a small natural island with only a church, became the favorite destination to thousands of romantic couples.
But if you have not been invited to any ceremony in this lovely place, do not worry, you can also visit the island. Just pick up one of the charming little boats and enjoy the view.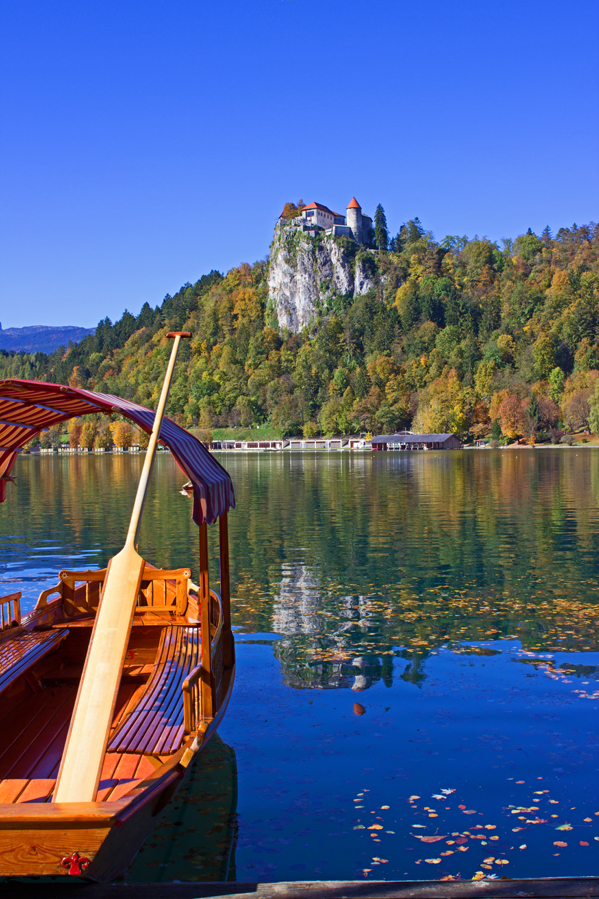 The charming boats that take passengers for the little island in the Lake Bled and in the background, Bled Castle.
Besides the natural beauty and the oldest castle in the country, Bled is also known for one of the most appreciated desserts there: the Kremšnita! This dessert it's a golden crispy crust, with a delicious vanilla cream topped with whipped cream and a crispy layer of butter dough and finally, last but not least, a good dusting of icing sugar. Hard to describe but really worth it to try!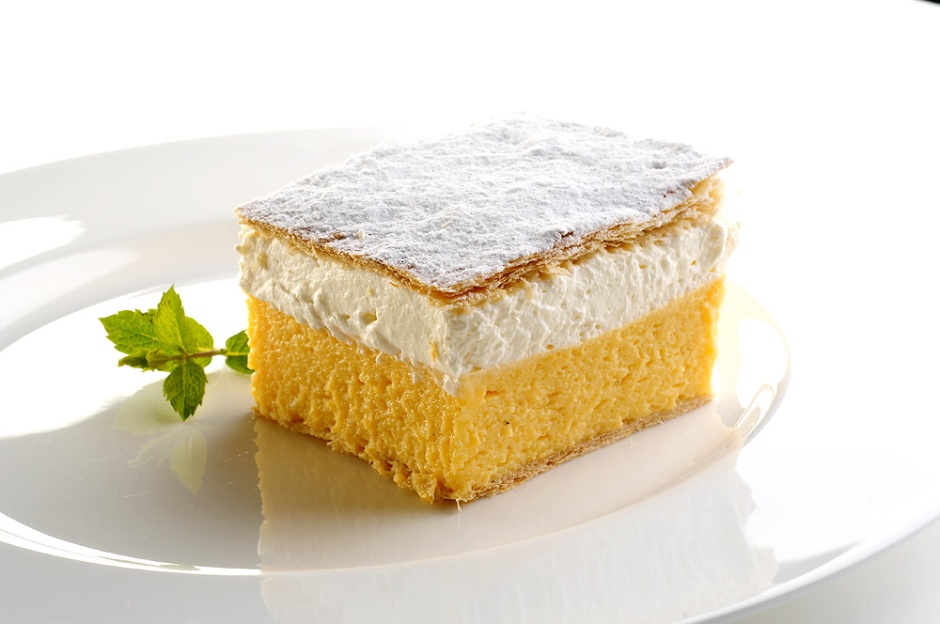 The famous and delicious Kremšnita.
Photo: Bled.si

Kamauf Tours is specialized in private tours, so we can develop tours that best suits our clients. In our suggestion tour you can visit Bled and Ljubljana, the charming capital of Slovenia, on the same day or you can choose the option to visit Bled the caves of Postojna. Come experience the best of Croatia and the region with us 😉