'Everything is created as if it was made by the most gracious, most educated artist; and yet this miracle was created by the blind nature in complete darkness.' – Dr. E. H. Costa
If you like to visit different and unusual places and always dreamed of having an adventure à lá Indiana Jones you will love Postojna! Less than an hour from Ljubljana, capital of Slovenia, and just two hours from Zagreb, capital of Croatia is the magnificent Cave of Postojna.
Two hundred years ago, in 1818, the caves of Postojna were discovered, and since then the region has never been the same. Just last year more than 36 million people visited the place and we encourage you to come with us and do the same.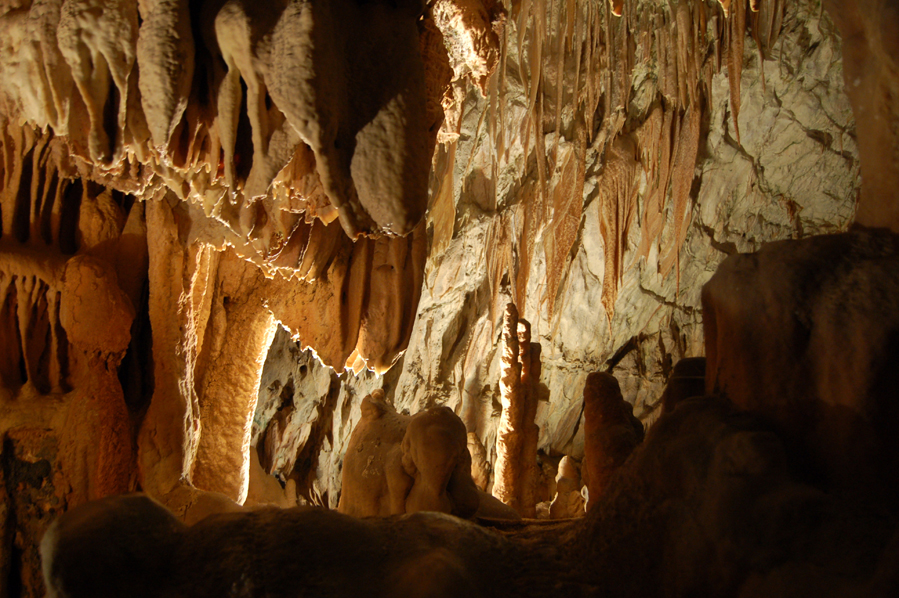 The amazing rock formations in Postojna, Slovenia.
Postojna has 24 km of caves and is the largest and most visited cave of Classical Karst in Europe. The interior of the cavern is largely molded by speleothems. As the growth of these formations is extremely slow, decades are needed for a speleothem to grow a single mm and centuries so that it grows 1 cm.
In addition to the speleothems, several different formations can be seen as the stalagmites that grow from the cave floor, and stalactites that grow from the ceiling.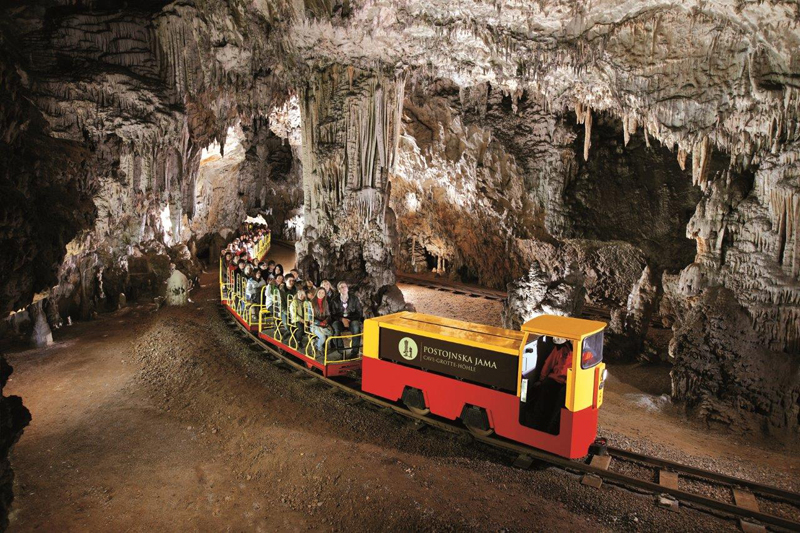 The grand cave Postojna in Slovenia. Photo: VisitLjubjana.com
The journey into the cave starts on a small train that takes visitors along a route of 3.5 km. The walking route is 1.5km. The total path of the visit is 5km and about an hour and a half of guided tour made by an expert who will explain the details and stories of the place.
*Advice: Even if you visit the caves during the light summer take a sweater! Inside the cave, the temperatures are always low ranging between 8 ° and 10 °.
Kamauf Tours offer day trips to Postojna Caves and Ljubljana. Come explore into one of the most magnificent caves of Europe with us! We would love to show a little more of the wonders of Slovenia for you. Send an email to info@kamauf-zagreb.com or fill out the form on the contact tab.