The beautiful island of Brač in Dalmatia hides many stunning locations, one of the most known is the beach Zlatni Rat, located in Bol's town. The most curious of this beach which is only 635m is that its formation varies according to the wind changes, currents and tide. So, if you visit it at different times you can see it with various shapes.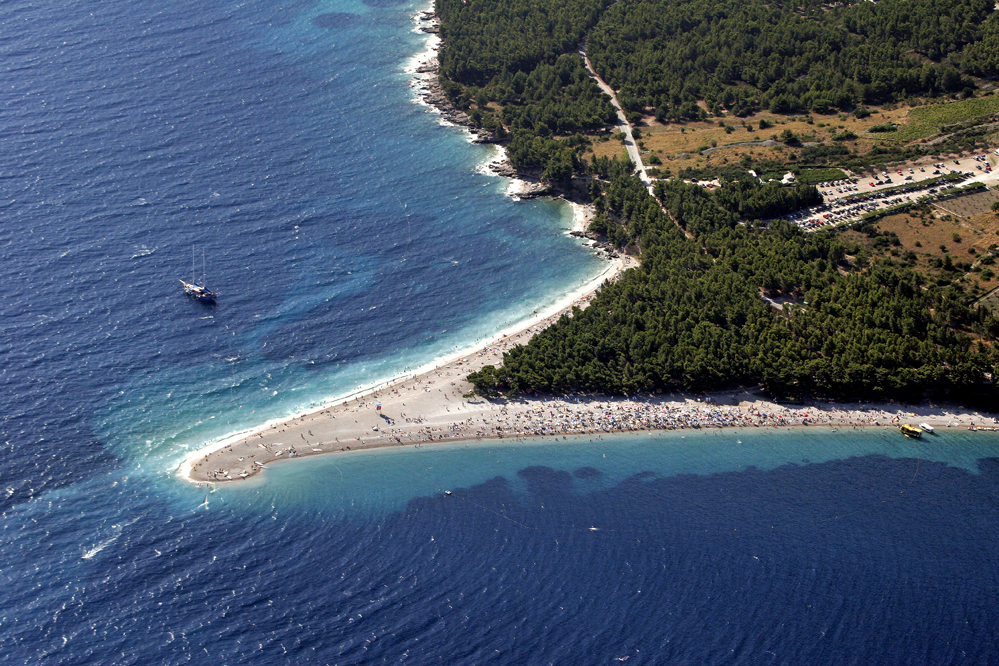 The stunning beach of Zlatni Rat, in Bol.
Besides enjoying the beach, swimming in the crystal clear water and sunbathing, Zlatni Rat can also be a sports destination. When the west wind blows during the afternoon, the beach becomes the ideal destination for windsurfers.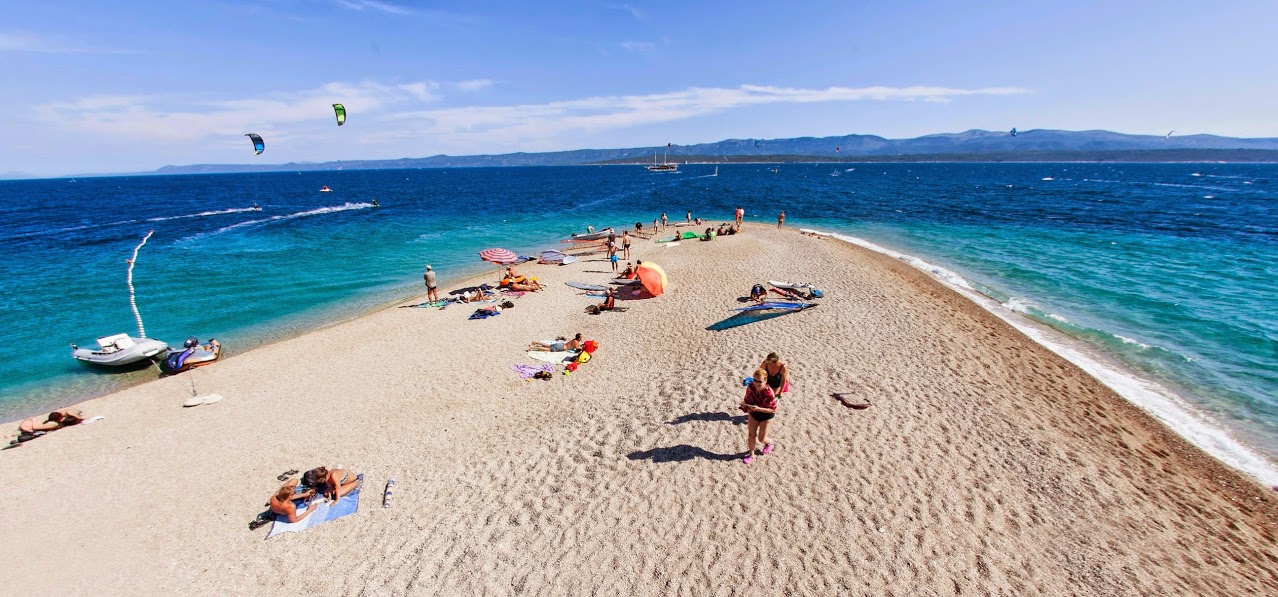 Zlatni Rat, besides being beautiful, is a great point for windsurf fans.
Photo: Hotspots.hr
For those who visit the island by car it is worth venturing out exploring other cities. Also, make sure to visit the highest peak of the island, Vidova Gora, with 780m. Besides having a stunning view of the entire region, you will also be able to admire Zlatni Rat from above.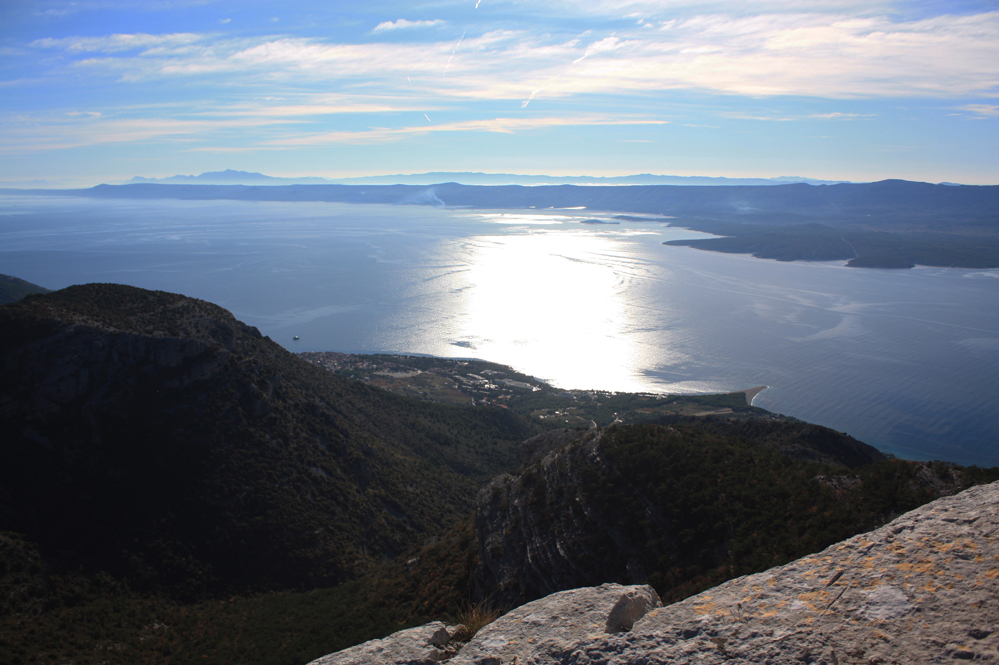 Make sure to visit Vidova Gora, the highest point of the island, the view is incredible.
Check out more about the region in the video:
Got excited? Come visit Brač with us 😉