The small town of Rovinj is located on the western coast of the Istria peninsula and has approximately 15.000 inhabitants. Besides being a famous tourist spot and provide a beautiful sunset to residents and visitors, the city is also an active fishing port offering fresh seafood and fishes in abundance to the restaurants and local citizens.
Rovinj is officially a bilingual city, there the languages spoken are Italian and Croatian probably because of the historical invasions and also because of the proximity to the Italian neighbors (to get to Triest, for example, it takes less than 2 hours). Besides these two languages some residents still maintain the tradition of Istriot language, the language that was used in the Istria region in the past.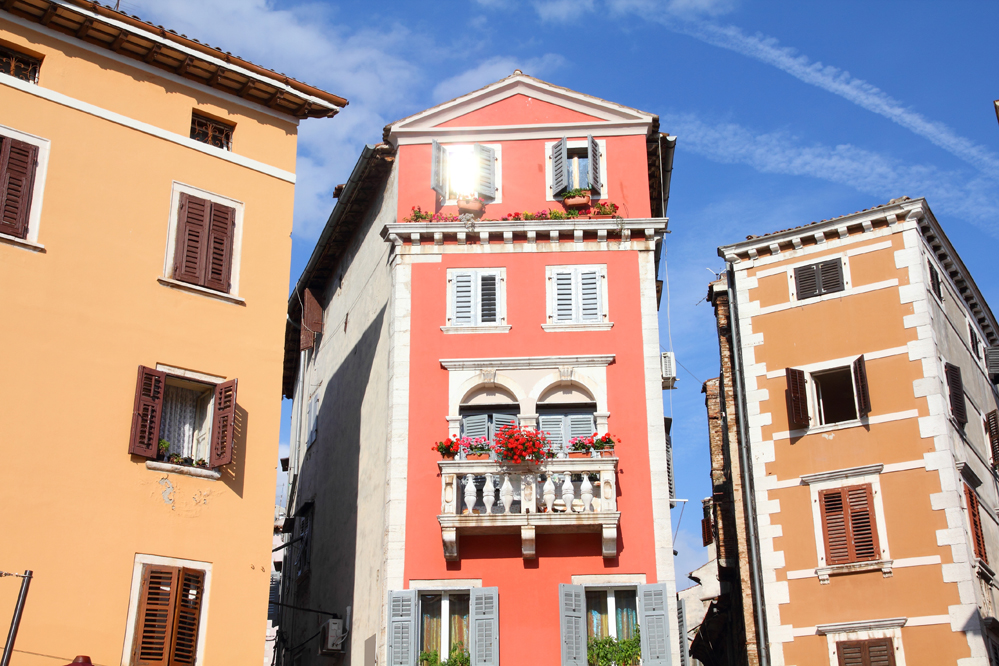 The narrow streets and colorful houses are a landmark of the city of Rovinj in the Istria region.
Previously the island was protected by medieval walls and to access the city was necessary to cross one of the seven gates. From these gates, three are preserved to this day: The Gate of St. Benedict, the Portica and the Gate of the Holy Cross. Due to limited space within the walls the city has developed in different ways, but always keeping the architecture with small houses, narrow streets and small squares. Besides the architecture, one of the things that make the city so charming is its color; yes Rovinj is all colorful, keeping a romantic aspect that is unique in the country. This unique feature makes Rovinj a scenario of cinema, much appreciated by visitors from all over the world.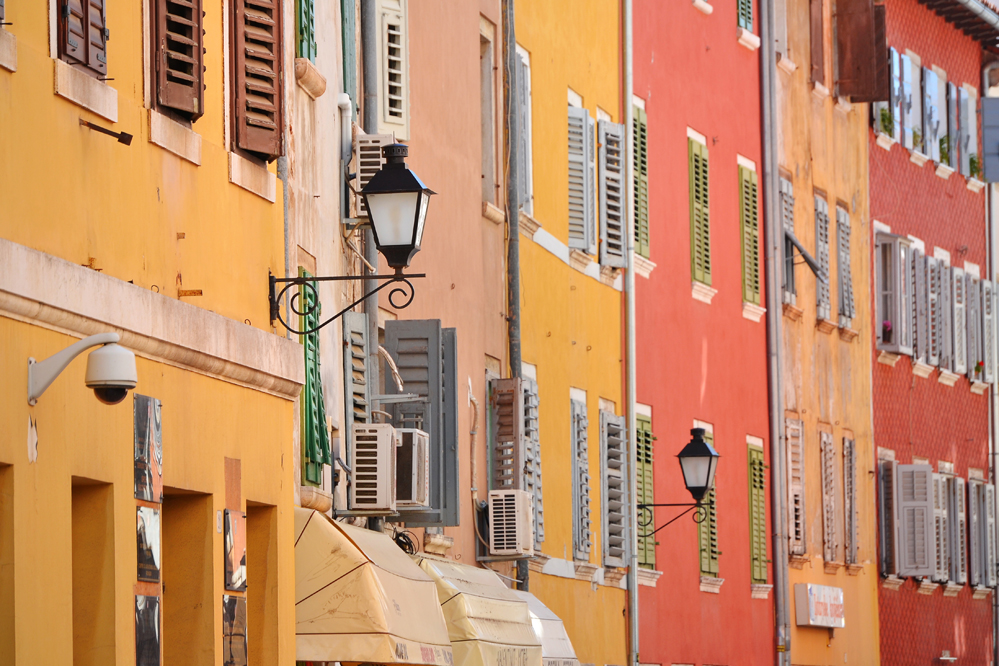 Rovinj the most colorful city in Croatia.
Another factor that attracts many visitors to the city is the facility to get to her. It's possible to take a ferry from Venice and the nearest airports are in Triest, in Italy, and in the city of Pula, in Croatia. Come visit Rovinj with us.