As a surprise for the residents of Dubrovnik and a delight for the fans of the saga Star Wars the city of Dubrovnik, in the Dalmatian Coast, in Croatia, will receive the producers of Star Wars Episode VIII that will be recorded in the medieval town. Among the locations that will be used are the main street, Stradun, the Old Port, the Rector's Palace, Banj beach and the walls.
Various modifications and changes are being made in the walled city of Dubrovnik, but of course the major changes will be hidden to avoid spoilers. Considering the current technologies and the curiosity of thousands of fans, the production included even special drones in the security plan. The idea is that if someone tries to capture exclusive images of the recordings through the air, the security drones will be able to stop them.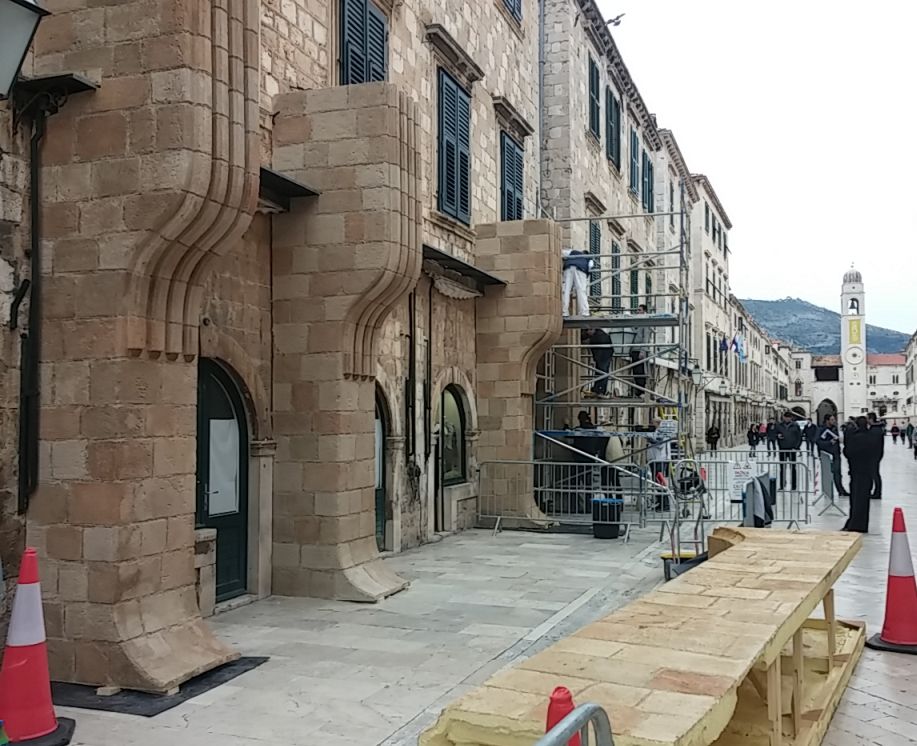 The Stradun, main street of Dubrovnik, is already being prepared to receive the Star Wars team.
Photo: starwarsdubrovnik
Recent news involving the productions of Star Wars declared that at least 5 Star Wars films will be produced in the next 5 years. Huge news for the legion of fans that waited so many years for more adventures in space. The crew of the production will be in Dubrovnik from March 9th – 16th 2016, with the first two days being used to set up the stages and March 11th to March 16th being marked as filming dates, with the work on sets being carried out throughout the day and actual filming to be done in the afternoon and through the night.
It seems that the film industry finally discovered the Pearl of Adriatic. After the producers of Game of Thrones chose the city as one of the most important locations of the series the site became increasingly considered for new productions. The latest rumors navigating the Internet are that the next James Bond movie: 007 would also be filmed in the city.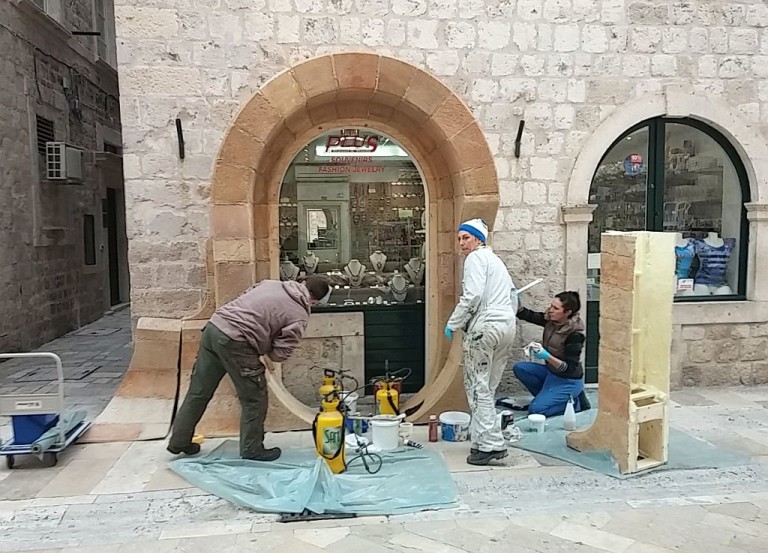 The Stradun facades are being transformed for the production of Star Wars Episode VIII.
Photo: starwarsdubrovnik
According to the site TheDubrovnikTimes the mayor of Dubrovnik, Andro Vlahušić, stated that the negotiations are happening, but still nothing is confirmed because, after all, is difficult to negotiate with James Bond.
Follow our blog to stay aware of the latest news on Croatia and the region.
And check here the first teaser the Star Wars Episode VIII.