As in many different cities around the world the Restaurant Week also takes place in Croatia. During this week several restaurants across the country, prepare different menus with a fixed price, being a great opportunity for those who like to appreciate the local cuisine in one of the best restaurants in the country.
Each restaurant offers three menu options (usually options of meat, chicken, fish or vegetarian meal) always with starter, main course, dessert and a glass of wine at fixed value of 100kunas. Some of the best hotels also offer, during this week from 18h to 19h40, cocktails for promotional prices from 20 to 25kunas.
For those who have no time or interest in dining in the restaurants there is also the Soup Truck option. The trailer is going to be in the main square, in Zagreb, with a lot of different options of soups for 15kunas, also prepared by restaurants that are part of Restaurant Week.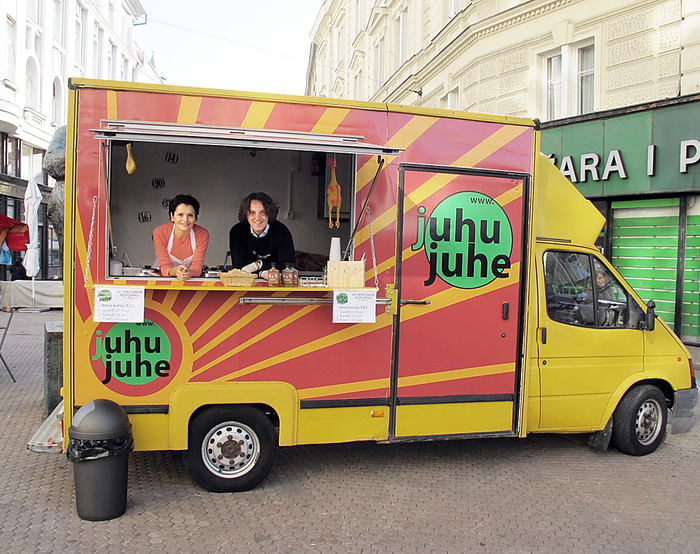 The Soup Truck with a lot of different options of soups for 15kunas. Photo: tjedanrestorana.com
This event takes place twice a year, in spring and autumn. For more information visit the official website of the event. And good appetite!