The city of Mostar in Bosnia and Herzegovina has about 115.000 inhabitants and is world known for its beautiful Old Bridge built in the sixteenth century by the Ottomans, above the Neretva river. The bridge, as well as the historical center are located in the old town and during the summer its possible to watch a few brave locals members of the Mostar Diving Club dive off the bridge – that is 21m high! – into the river.
Although the constructions had always attracted thousands of visitors, the Old Bridge was reinforced as a symbol of the city mainly after its destruction in 1993 during the Bosnian War. The iconic bridge was rebuilt in 2004 and the reconstruction and reopening of the location is considered by the inhabitants of the city as a sign of hope for the future.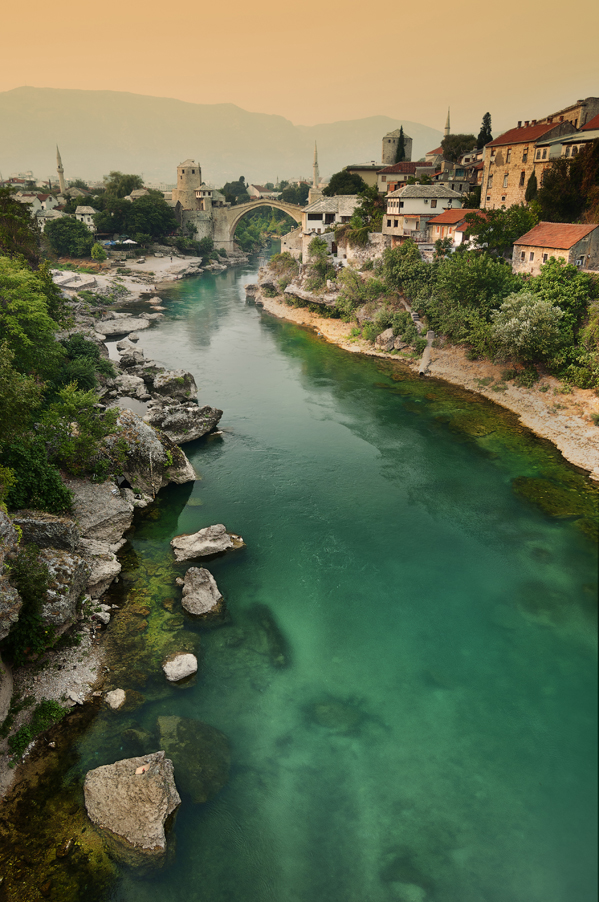 Mostar, the river Neretva and the Old Bridge in Bosnia and Herzegovina.
The importance of the construction is such that even the name of the city is connected to it. The word most in Serbian, Croatian and Bosnian means bridge and therefore the mostari were the guardians of the bridge who lived in the towers next to the structure. It was in their honor that the city was named Mostar.
After visiting the bridge stroll through the old town where there are many local craft shops with jewelry and semi-jewels, fabrics, clothes, silver articles even the famous Turkish-style coffee pot that the  locals use to make coffee. There are also various traditional restaurants that are a great choice to taste some local delicacies.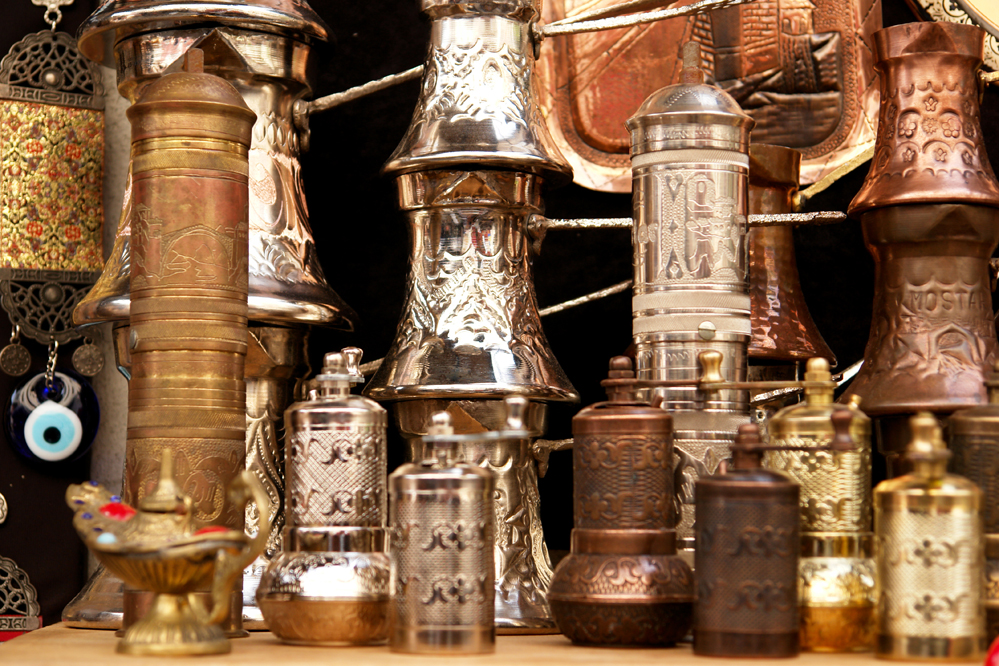 The famous Turkish-style coffee pot used by locals to make coffee.
The Old Bridge and the old town of Mostar were classified as UNESCO World Heritage Site in 2005.
Take a closer look at the beautiful city of Mostar with this video and pack, we will love to show you around 😉