The Montenegrin relief varies from high mountain peaks on the borders with Albania and Serbia, through Karst segments in the West of the Balkan Peninsula, to a narrow flat strip on the coast. The flat part turns abruptly in the mountains present on the brink of Kotor Bay and Mount Lovćen and Mount Orjen.
For those who are traveling through Croatia, and passes through the city of Dubrovnik, one of the day trips that are worth it is to Montenegro. This small country in the Balkans was also part of Yugoslavia, in the past, as well as Croatia. Montenegro has just over 700.000 inhabitants and lush natural scenery.
Certainly what is most surprising in the beautiful Kotor Bay is the landscape of fjords, which remind us from films like Lord of the Rings. The towering mountains near the calm and crystal blue sea form a unique landscape in the region.
Upon arriving in Perast you can take a small boat that in a few minutes takes you to the island where is the small Church of Our Lady of the Rocks, local patron saint. In Perast is possible to have a great lunch in some of the many restaurants on the edge of the bay, with a stunning view. In this region, as well as along the coast of Croatia, the dishes offer predominantly fish and seafood.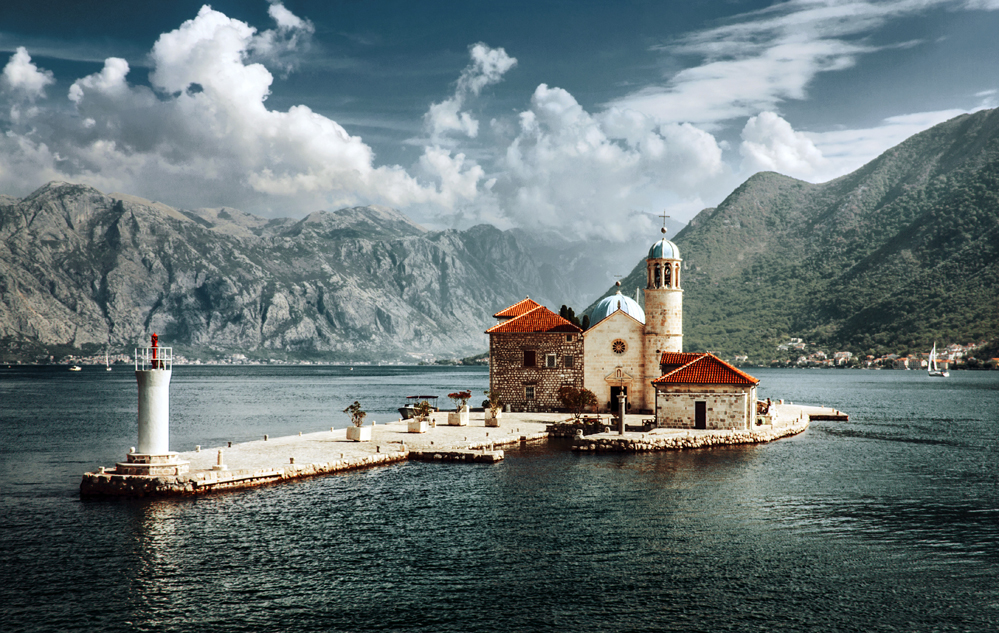 The little church of Our Lady of the Rocks in Perast, which can be visited by a boat taking at the spot.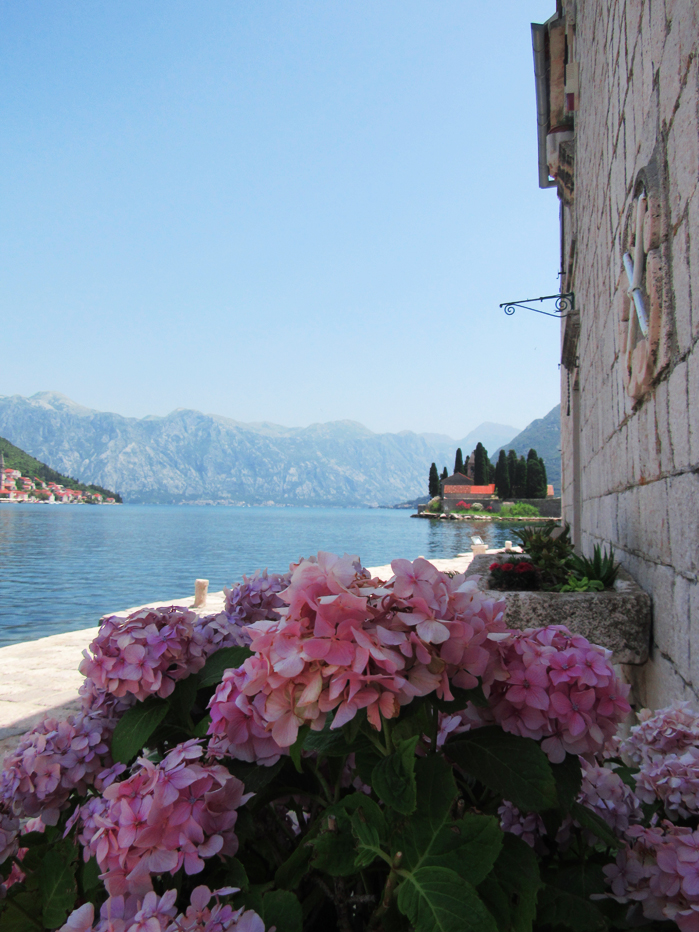 Details on the islet of Perast, Montenegro.
After this beautiful stop continue to the medieval town of Kotor. Lose yourself in the narrow streets of this city made of stone; you will feel like stepping back in time. For the bravest and in good shape there is the possibility of climbing thousands of steps to  reach a small church that has an almost aerial, beautiful view of the entire bay. But we warn you, the climb is very irregular and extremely tiring!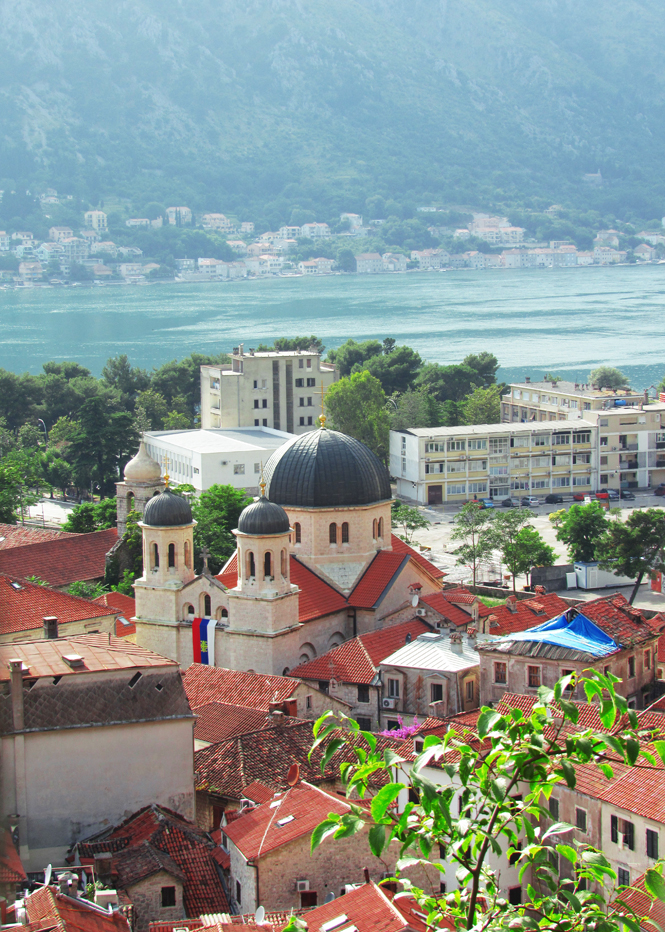 Detail of the Orthodox Church in the medieval town of Kotor in Montenegro.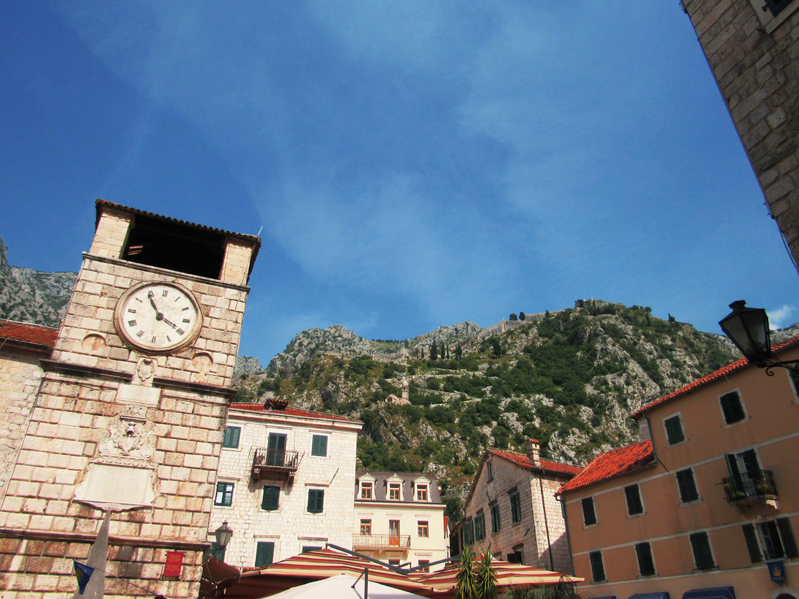 The clock tower at the entrance of the city of Kotor.
So are you excited to visit this neighboring country of Croatia that has so many different natural wonders? Then contact us!