The Brijuni Islands are a group of fourteen small islands in the Croatian part of the northern Adriatic Sea, separated from the west coast of the Istrian peninsula by the narrow Fažana Strait. The largest island, Veliki BrijunI Island has only 5.6 km2. Famous for their scenic beauty, the islands are a holiday resort and also a Croatian National Park.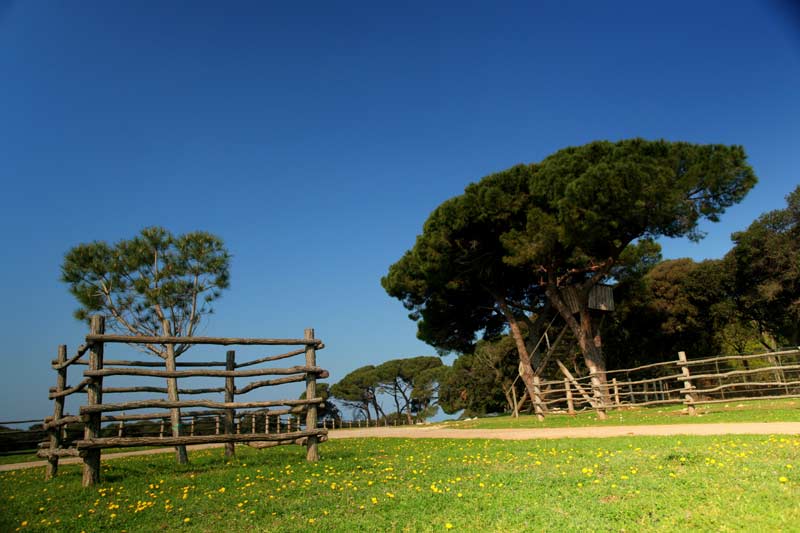 Brijuni landscapes.
Photo: np-brijuni.hr
The Brijuni Islands had some Ancient Roman settlements, but up to the late 19th century the islands were mainly used for their quarries, which have been worked on for centuries.
As a curious fact is interesting to notice that these Islands were not always part of the Croatian territory. In the past they belonged to Venice, and the stones produced in the islands were used to build the palaces and bridges of the city. Later the islands became even part of the Illyrian Provinces after Napoleon's brief annexation.
The majority of the flora on the archipelago of the Brijuni islands has the typical Mediterranean characteristics. On Veliki Brijun Island there are about 600 indigenous plant species. But the most interesting fact is that there is also a lot of exotic vegetation that Tito, at the time the President of Yugoslavia, received from different foreign statesmen.
Regarding the fauna, inside the park there is an Ethno Park area within a small Safari Park that presents different typical Istrian homestead with its autochthonous animal species. Istrian ox, Istrian sheep, donkeys and goats are only a few of them. It is intended to be both a habitat and a presentation of the animals of Istria.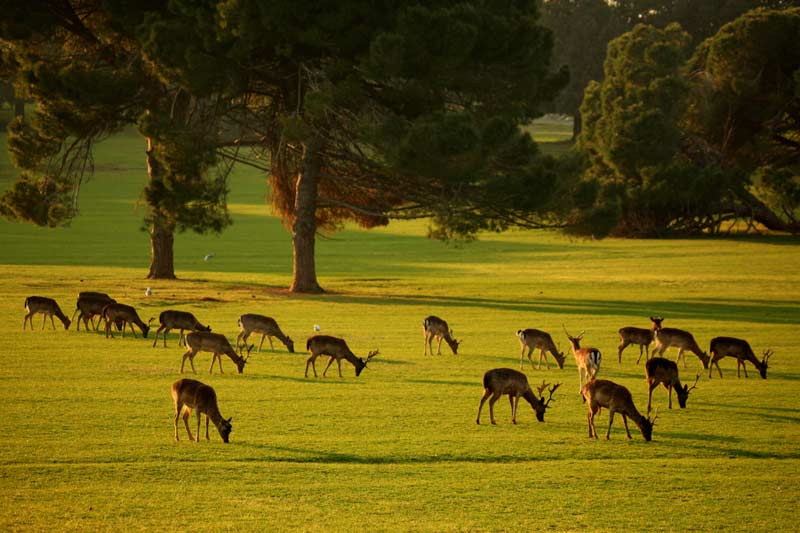 Fauna and flora in the Brijuni Islands are incredible, and often exotic.
Photo: np-brijuni.hr
On Brijuni Veliki Island there are several archaeological and cultural sites. At four sites over 200 dinosaur footprints have been discovered, which can be traced to the Cretaceous Period from where Brijuni Cretaceous Park gets its name.
There are also several archaeological sites worth seeing. There is the 13th century St. Mary's Church which was built by the Knights Templar. There are also two ancient Roman villa remains, from the 2nd Century BC and remains of a Byzantine palace. The last remain is Hill-fort which indicates a Bronze Age settlement on the island dating back to 14th century BC.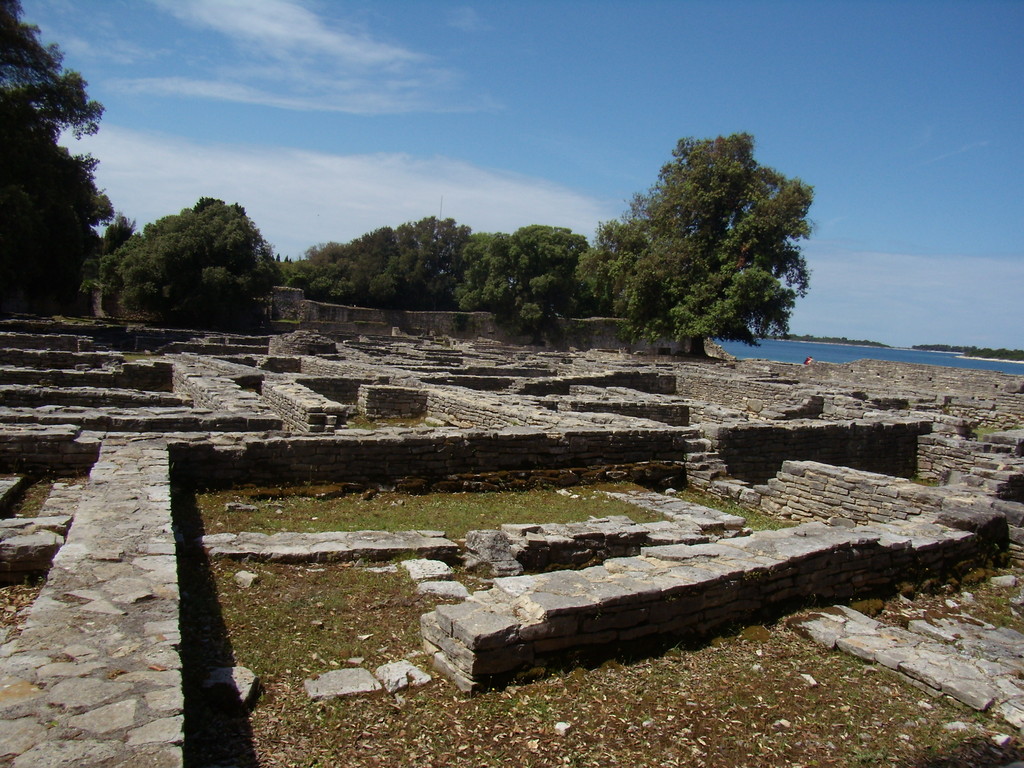 Archaeological sites in Brijuni.
Photo: zastita-prirode.hr
There are also several exhibitions including natural history and art exhibitions, and archaeological collections. There is also a permanent exhibition about Tito's history as the President of Yuguslavia with a lot of pictures of him and personalities of the world. The Archipegalgo of Brijuni was choosen by Tito as his home place in Croatia and also as one of the main meeting places where he used to receive guests from all over the world.
If you are a nature lover Brijuni is definitely for you! But if you are a history and archaeology lover Brijuni is also for you. In fact The Brijuni Islands are for everyone willing to see beautiful and interesting things and having a good time. Got interested? Message us:  info@kamauf-zagreb.com
We will love to receive you 😉