If you think that carnival is something that happens only in Brazil, you're wrong! Even though Brazilian carnival is the most famous and widely known it is far away from being the only one.
Some cities such as Toronto in Canada, Notting Hill in London and Berlin in Germany, also celebrate Carnival, but not in February. Despite the time of year being different the delight of revelers is the same, whether summer or winter the motto of the carnival is always celebrating.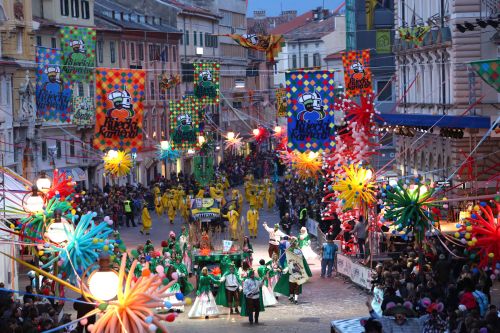 The carnival in Rijeka, is the biggest of Croatia, and the third largest of the world.
Photo: Rijecki-karneval.hr
Here in Croatia carnival is also celebrated in February and many cities celebrate in different ways. The Carnival of Rijeka is the most popular of the country, and during the holidays there are dance performances, great music, lots of food and drinks. The parade is the most important part of the event, where costumed groups present themselves.
Despite the Croatian carnival proportions being much smaller than the Brazilian carnival, the level of excitement of the participants is the same, even though the temperatures are much lower. The event costumes of the event always change, but there is one character that is always present: the Zvoncari, which are men's dressed with goat head masks that play bells to scare off evil spirits. Actually this is the whole point of Carnival: to scare away the evil spirits.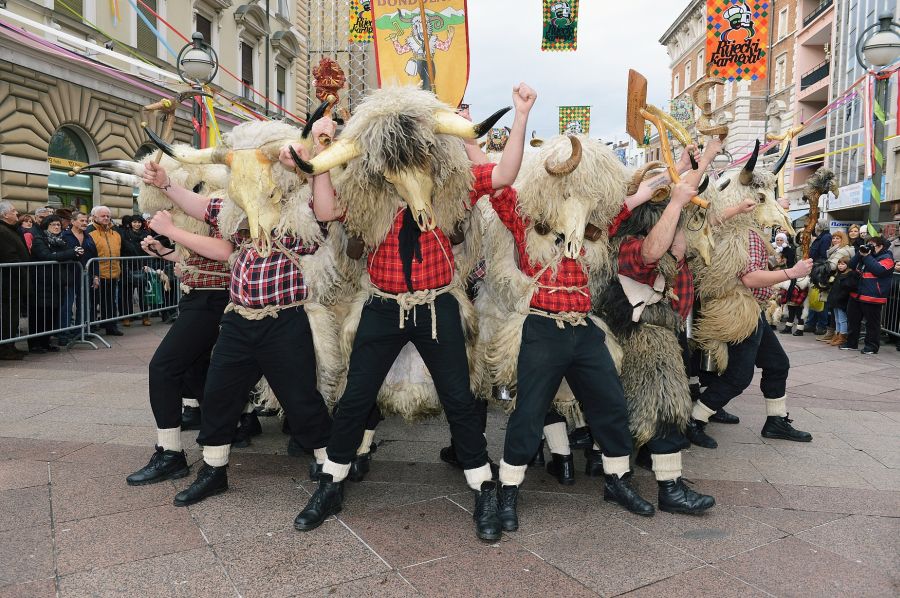 The Zvoncari characters, responsible for scare off evil spirits, the Carnival of Rijeka.
Photo: Rijecki-karneval.hr
Another interesting fact about the carnival in Rijeka is the burning of the Pust, a puppet which is considered to be responsible for all the bad things that happened in the previous year and therefore he is taken to sea and burnt symbolizing the end of the carnival.
The Carnival of Rijeka is the third largest in the world behind Brazilian carnival and the one in Venice, Italy;  and it has approx. 10.000 participants and 100.000 people enjoying it.
Check out a sneak peak of the Croatian revelry in the video below.

So, are you ready to enjoy Croatia's carnival with us?